Meet the Chilestinians, the Largest Palestinian Community Outside the Middle East
They maintain good relations with the Jews, are reluctant to visit Israel and Palestine, but identify with their brethren in the territories. Hundreds of thousands of Palestinians live in Chile - we spoke to some of them
People attend a Deportivo Palestino soccer game. The team was founded a century ago by Palestinian immigrants.
Credit: Leonardo Vidal
As a teenager, Nadia Chahin, now 31, saw herself first and foremost as a citizen of Chile. Even if she supported the Palestinians fervently, that was mainly an emotional connection. Like many Chileans of Palestinian descent, she doesn't speak Arabic. Her maternal grandparents arrived in Chile in 1920; her father's family immigrated in 1948, but not as refugees. Everyone did well: Her father is a physician, her mother is a lawyer, and Chahin herself practices law.
When she was 22, she made what she says was an impulsive decision to visit the West Bank and meet the part of her family that had remained there. She arrived via the Allenby Bridge crossing from Jordan on her own. And there, for a few hours, she ceased to be a free Chilean citizen and became a Palestinian subject to abuse.
"I was very uptight," she told me, when we met at Santiago de Chile's Palestinian Club. "The girl at the border asked for my email password and entered it on her computer. I was left to wait on a chair in the corridor. No one spoke to me, other than a soldier who was supposedly looking after me. I was hysterical and felt very vulnerable. I had no idea what would happen to me. For 12 hours they let everyone else through, but I was left sitting on that chair. It was an awful experience. In the end they informed that I wasn't allowed to enter Israel or the territories. They told me I would never get to the territories."
Did they explain why?
"No explanation. They told me I was a liar. I felt I was being humiliated."
Did it have anything to do with BDS?
"The anti-boycott law is only from the past couple of years. They knew we wouldn't throw stones. They know that Christians have no connection with Hamas. By expelling me, they just wanted to send a message to the world that people who speak out against the occupation or are pro-Palestinian, will be stopped. If Israel sees itself as a democracy, it also needs to accept people who are critical of it."
Had you led opposition to Israel?
"I was in a group of Chilean Palestinian students, but not as a central figure. I was just 22, I wasn't the leader of anything. I was a hysterical, naive young woman at the crossing. It would have been smarter to come with my parents or with a friend, not alone. But I wanted to meet the family. My aunt has since died, and I never met her."
Those hours at the border were a watershed in Shahin's life. "The experience made me more political than I had been. There, at the border, I felt Palestinian for the first time. I was always close to the Palestinians and to Palestinian history, but that was the first time I'd felt the fragility of being Palestinian, for 12 hours. That's one of the reasons I chose to major in human rights in my law studies – because it's relevant to the Palestinians, of course. My parents would have liked me to go into civil law, where the earning possibilities are better."
It's hard to think of a place as far from the Palestinians, from Israel and from the common mud in which we're mired, as Chile. But it's precisely in Chile that the largest Palestinian minority outside the Middle East has formed. The roots of the community go back to the mid-19th century Crimean War, and immigration swelled at the beginning of the 20th century. Between 300,000 and half a million people with Palestinian roots live (happily) in a country with a population of 18 million. A local saying has it that in every small village in Chile you'll find a priest, a policeman and a Palestinian. About 95 percent of the "Chilestinians" are Christians whose origins lie in the Jerusalem-area triangle of Bethlehem, Beit Jalla and Beir Sahour. Most of the families immigrated before the 1930s and with no connection to the creation of Israel. There are now more Palestinian Christians in Chile than within the areas controlled by the Palestinian Authority.
The main impulse for those early waves of emigration was the Ottoman conscription law. Christians were drafted at an early age and sent to the front, sometimes unarmed, to serve as cannon fodder in battles against other Christians, in the Balkan wars and in World War I. Since the Palestinians arrived in Chile with Ottoman papers, they were dubbed "Turks." The epithet stuck even after 1918, when the papers they carried were from the British Mandate, and over the years, it became a derogatory term. On the other hand, the fact that they were Christians, like most Chileans, helped them integrate. In addition, the Middle East-like Chilean climate, despite its tendency to grayness, eased the immigrants' longings for home.
At first, the Palestinians sold goods in the streets. They saved up until they were able to open small stores, sometimes next to Jewish merchants. Later, they became dominant in local textile manufacture and in the real estate business; today people of Palestinian descent control a hefty slice of Chilean banking, again alongside Jews.
By the second generation, the immigrants were enrolling in university. About 10 percent of the members of the National Congress of Chile, the country's legislature, are of Palestinian origin – four times their proportion in the population. Although in the early decades, the Palestinians in Chile married within the community, these days, about 70 percent marry outside. Still, even those with only one Palestinian parent will generally consider themselves proud Palestinian Chileans.
"After the 1970s, the mother who once would have forbade her daughter to marry a 'Turk' would now tell her she would do well to marry a rich Arab," says Carlos Medina, a high-tech man and a Palestinian patriot whose father is Chilean and whose mother's family is from Beit Jalla and Bethlehem. He, for his part, recently married an Ethiopian woman he met by way of an internet chat room.
Last month, during what was a spring week in Chile, I met with many Chilestinians in their cafes and in the Palestinian Club – an impressive complex of conference rooms, cafés, swimming pools, tennis courts and bowling alleys, that looks like it could be one of Donald Trump's estates – and I even went to a soccer game in Santiago, where I rooted for the Palestino team.
Vulgar though the comparison may be, it's hard for an Israeli journalist not to juxtapose Chilestinians and Diaspora Jews, who sometimes outdo Israelis. The Chilestinians reminded me most of the warm Jews I met in France. Their idealization of Israel and their anger at and fear of the Arabs are quite similar to the Chilestinians' love for Palestine and their fury at Israel and its actions. Everyone I spoke to in Chile expressed great interest in the fate of the Palestinians and was thinking about how they could help their distressed relatives.
One of the principal, if minor, traits that sets apart the Chilestinians from Palestinians I know back home is the humor with which the latter talk about the conflict. A resident of the territories, even if he's lost an arm in the struggle for independence, will almost always spice his comments with a sarcastic joke. The Chilestinians, by contrast, were very serious and gloomy.
Of course, they are by no means monolithic in their views. Some believe in a Palestinian state alongside Israel, set within the pre-1967 borders; others advocate a one-state solution. There are those who back BDS but are afraid to admit it out loud, for fear they will not be allowed to visit their relatives in the territories. Others are against BDS, but are also afraid to say so, for fear of angering members of their community. But the overwhelming majority of the people I interviewed said they wouldn't move to Palestine even if it were a free and independent state. Chile is the most economically successful and democratically stable country in South America today, and by now the Palestinians who live there are Chilean in every respect. It would be hard for them to integrate in Palestine. Arabic was lost to them a hundred years ago, and a course in the language offered this year by the Palestinian Club drew only a few dozen people from a vastly larger potential.
Winning the Nakba Cup
On October 6, Deportivo Palestino hosted the Universidad de Chile team in the semifinal of the Chile Cup, in the capital. Palestino, one of the leading teams in Chile's Primera Division, was established about a century ago by Palestinian immigrants on an amateur basis. In 1955, three years after being officially registered as a professional club, the team finished first in the league, an achievement it repeated in 1978. In its glory years it was known as "Millonario," as success made it a rich team. It's almost impossible to talk about Chile's Palestinian community without noting its pride in Palestino.
At present, though, the team is in 12th place in a 16-team league, and is danger of being demoted to a lower league. If in the past the team consisted exclusively of Chilestinians, at the moment there isn't even one Palestinian player. Still, management is Palestinian, and the team's sponsor is the Dubai-registered Bank of Palestine. Despite the team's poor showing this year, there was a merry atmosphere in the game I attended – everyone in the home stands waved Palestinian flags, and there were kaffiyehs and darbuka drums. I must have brought Palestino luck, because they beat Universidad, which is high up in the league, with a score of 2-0, and thus advanced to the finals.
The story of Roberto Kettlun, 37, Palestino's manager, is somewhat unusual. Unlike the majority of the Chilestinians, who generally love Palestine from afar, Kettlun, whose family left Bethlehem in 1909, lived in the West Bank for a time. The Palestinians were then trying to improve their national soccer team and were recruiting Palestinians from abroad. Kettlun was one of their finds. At the time, however, the team didn't have a decent playing field that had been approved by FIFA, the international soccer body, so it played its home games in Amman and Doha. "We did pretty well," he recalls. After becoming involved in a dispute with an Italian team he played for, he decided to move to Ramallah, where he began playing in the Palestinian league.Thus, the first time he trod on the soil of Palestine was in 2011, on the Hilal Al-Quds team, within the framework of the Al-Nakba Cup competition.
We met in his office. Kettlun, relaxed in a hooded sweatshirt, told me that his children and his wife miss Tel Aviv. "All I knew about Palestine was from the news," he related. "We heard about the occupation and about rubber bullets. The situation affected the Palestinian team. Why didn't Ismail show up for the game? He was wounded by a rubber bullet. Where's Jamal? He's been sentence to prison for a few years. When I arrived, the Al-Aqsa Intifada had ended and the wall [the security barrier] was under construction, and there were plenty of checkpoints. But despite everything, we saw happy people. The restaurants were full, the crowd came to the games."
If there were an independent state and peace, could you see yourself living in Palestine?
"Even without peace, if the Israelis would give me permits, I would move to Palestine tomorrow."
Because of your political identification?
"I'm not interested in politics, my business is sports. It's simply that the people in Ramallah are nicer and the food tastes better. The children there grow up with a different mentality and get an excellent education. My wife, who is Argentinian, really enjoyed living there. The only thing stopping me is that Israel didn't renew my visa. I spent half a year without a visa, without leaving Ramallah. In the end I didn't want to take the risk. They told me, 'We know where you live.' I was afraid they would come and take me. Even before that, they made problems for me every time I tried to enter [the West Bank] from Jordan, even if they were polite and offered me tea. Sometimes it took seven-eight hours [to cross the border]. One time I came with a six-month-old baby who needed a vaccination, and they didn't want to let me in."
Some people were angry when you criticized Israel in the media during the last war in Gaza [in 2014].
"I described only what I myself saw and experienced. Some people in the Jewish community here try to justify everything that Israel does. But Jews and Palestinians always did business together. Jews and Arabs also live together in Tel Aviv and Haifa."
Are you in favor of one state or of two states for two peoples?
"Two states, of course."
But there's a map of historic Palestine emblazoned on your T-shirt.
"Listen, that's no longer viable. We need to be realistic. Many Jews live there. Leave the West Bank, remove the settlers and we'll make peace. There's enough hummus and falafel for everyone. You have a nice port in Tel Aviv. Why quarrel?"
'They have startups there?'
A new documentary film about the Palestino team, titled "Four Colors" (a reference to the colors of the Palestinian flag on the team uniform), encapsulates the team's glorious past, integrates material about the political situation in Palestine and even has an interview with former Maccabi Haifa soccer team star Zahi Armeli, an Arab citizen of Israel. According to the film, one of Palestino's high points was the minute of silence the players observed for the victims of the 1982 Sabra and Chatila refugee camps massacre. "Our goal with the team is to show that we exist in the face of the occupier who wants to erase us," a female fan asserts in the film.
The person behind the movie is Carlos Medina, 42, the high-tech person. Adding the historic map of Palestine to the uniform in 2004 was a shot in the arm for the team, he maintains. He's unfazed when I point out that the map, with no borders, rattles even left-wingers like myself, who are struggling to achieve peace. "It's just a map of historic Palestine, it has no other significance for us," he explains. "What it says is that Jews, Christians and Muslims can live together peacefully, like before the [1947] partition plan."
Marcelo Diaz, 45, who terms himself a "serial entrepreneur," is also trying to help the Palestinians from faraway South America, by assisting Palestinian companies in the territories. "There are carrot-and-stick people, I am totally a carrot person," he says. His family, which is of English and German extraction on one side, and Palestine from the other, arrived from the Land of Israel before World War I so the men could evade the Ottoman draft. "If you're Yuval Noah Harari," he says, referring to the Israeli historian and bestselling author, "you see us all as having originated in Africa. But for me it was important to know my roots, so I did a DNA test. I'm really into the subject [of genetics]. Most of my blood is Arab, and four percent is Jewish."
Searching for his origins, Diaz visited Israel and the Palestinian Authority in 2013. "It was excellent," he recalls. "They threw me a party and 350 people showed up, all of them my relatives."
Would you live in Palestine?
Diaz: "No, my roots are in Chile. But I can help startups, which is what I know how to do. I met excellent entrepreneurs there, with good educations and a high technical level. But in contrast to startups here or in Tel Aviv, for example, they think locally, not in world terms. For example, they're planning an app that will let people know when the local checkpoint is closed. I'm trying to get them to think about the global market."
How did it go at the checkpoints?
"When I said I was helping startups in Ramallah, the soldier said, 'Really, do they have startups there?' He was enthusiastic. They weren't rude to me, maybe because of what I do. Everyone I met in Tel Aviv was also nice."
With clients like these
Before setting out, when I looked for information about the Palestinian community in Chile online, I found mainly horror stories related by people in the country's Jewish community, which numbers about 16,000. There were grim accounts of tension between the groups and about growing extremism among the Palestinians. However, when I asked the Chilestinians I met about intercommunal relations, I was surprised to hear that, in contrast to the reports in the Jewish media, they believed that relations were very good.
I met Pedro Bravo Lachsan, 50, in a textile plant with 1,560 employees in Santiago's Patronato neighborhood. His forebears immigrated from Palestine at the beginning of the last century. "My grandparents came to Buenos Aires but didn't like the climate, so they went on to Chile," Lachsan, who is a marketing official in the company, relates. "Here they found soil like in Palestine, on which they could build a home. My grandfather started off selling door to door; in the end he got rich from selling equipment to mines. They always had good relations with the Jews. During World War II, my family organized a poker game to raise funds for Jewish refugees arriving in Chile. Relations are still excellent today. My uncle is married to a Jewish woman. In Chile, people are not taught to hate Jews."
I heard that there is tension.
"We also read that in the newspapers and laugh. My clients are Rosenberg and Dery. The truth is that the Jewish children sometimes change all at once. After summer camp, they suddenly return as Zionists, and then there's tension. But relations are good; there are always a few radicals. Some people claim that we support Hamas. That's amusing. Listen, in Chile, there's a Jewish fire station. During the 2010 earthquake they came around to people's houses and asked everyone whether they needed anything. The Palestinians opened their doors to them and offered them coffee. In 95 percent of the cases, relations are good. There's a Palestinian pita bakery that became kosher."
Lachsan's testimony is seconded by Eli Magantzo, 57, a management engineer who's helping to streamline the work in the textile factory and who's associated with Jerusalem's Aish Hatorah Yeshiva. "My father and I never had problems with the Palestinians here," he says. "But maybe there's more tension at a young age. The young people are more receptive to information from Israel, and that can cause problems."
"We always worked with Jews; there are special relations with Jews," says Claudio Cassis, the Chilestinian owner of the textile firm, which bears his surname. "They always arrived in Chile with higher education, while the Palestinians arrived with no education. The educated Palestinians moved to Europe, not Chile. There are stories about Palestinian families such as the Siah family, which started out as shoe polishers and are now one of the strongest families in the Chilean economy."
Cassis visited the family home in the territories in 1989 and in 1998, and came away disappointed. "You feel the tension in the air there," he says. "I came with expectations and I didn't like what I saw. The towns are small and not very pretty. And I didn't like the racism. The Israelis discriminate against the Mizrahim and the Ethiopians; the Palestinians in Bethlehem are disdainful of the people in [nearby] Beit Sahour, because they are villagers."
Casis and Lachsan are divided about how to resolve the conflict. One advocates two states, the other one democratic state. They're in accord regarding BDS. Says Casis: "That's a good way to conduct a nonviolent protest."
A gloomier picture is painted by Marcelo Isaacson, the executive director of the Jewish Community of Chile. "To be a Jew in Chile is not dangerous, but it's also not easy," he says. "I am not religious, but there are many stories about religiously observant people who are afraid to walk on the street in Chile wearing a yarmulke, because there are a great many Palestinians. The problem is that they are extremist activists. In the past there was quite a bit of cooperation between Palestinians and Jews. That changed eight years ago, because of the radicalization of the organization that represents the Palestinians. They identify with Hamas."
But they are Christians, and Hamas is a threat to them, too, not only to Israel.
"Precisely."
The Palestinians maintain that you are an extremist organization, in contrast to most members of the Jewish community. And you say the same about them.
"Our organization is extreme? No. We support Israel and believe in the solution of two states for two peoples. They are the extremists."
'The food is an excuse'
The Patronato neighborhood is considered Santiago's Palestinian quarter. If you look for it, you will find a Palestinian flag flying in the neighborhood, and businesses like the Beit Jalla Cafeteria, but it doesn't look like a stereotypical Palestinian neighborhood. There is a greater Korean presence, for example. Still, at the edge of the neighborhood there's an intersection where three Arab restaurants are located. We opt for Jamila's, because of the many balloons in the colors of the flag, which generate a feeling of a Palestinian bar mitzvah.
If there's one sure mistake you can make while traveling abroad, it's to eat the food of your country and not the local food. Still, I have only good things to say about the stuffed vegetables at Jamila's. Even though I hadn't called ahead, the establishment's owner, 43-year-old Jamila Jadue, came specially when she heard that an Israeli journalist was in her restaurant. She said that her father, Nicholas, was on the premises as well, and he soon joined us. He said that he's proud that one of his relatives married a Jew. He was also delighted to hear me enunciate the Middle Eastern gutturals. Now 74, Nicholas arrived relatively late from Beit Jalla, in 1955, when he was 11. Even though his whole life revolves around Palestine, he hasn't visited the homeland since he left for Chile.
"The family is nostalgic, but I don't want to go. I moved to Chile as a young boy and I've been here since then, that's it."
Are you Palestinian or Chilean?
Nicholas: "Palestinian. All my family and friends are Palestinians. And in Chile, it's very easy to feel like a Palestinian."
Jamila, for her part, avoids traveling to the Palestinian territories because she's afraid of how she will react. "I have to respond if I see violence or injustice," she says. "I have an edgy temperament. I would have to intervene. So it's best that I don't go and get into trouble."
You make Palestinian food without ever having eaten in Palestine?
"I learned from the women in the family. Believe me, the raw materials are better here."
For Jamila, the restaurant that's named for her is an avocation. "Our aim is not only to sell food but to show that Palestine exists – the food is only an excuse. It's a symbol of the homeland, of our identity. We inserted butterflies in the logo in the colors of the flag, because the butterfly is a symbol of freedom. I don't want to get into politics, but Palestine needs to be free."
She's proud that when Palestinian President Mahmoud Abbas visited Chile half a year ago, he asked for food from the restaurant to be sent to his hotel. "He said that he hadn't eaten Palestinian food this good in 70 years," she says, glowing. "He went to the Palestinian Club, saw all the flags of Palestine and said that he felt like he was in Palestine, not Chile."
Click the alert icon to follow topics:
SUBSCRIBERS JOIN THE CONVERSATION FASTER
Automatic approval of subscriber comments.

NOW: 40% OFF
ICYMI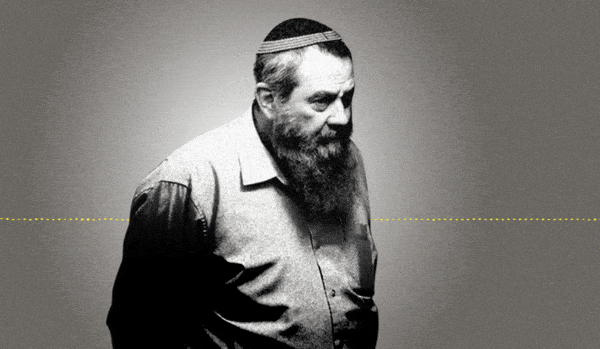 Jewish Law Above All: Recordings Reveal Far-right MK's Plan to Turn Israel Into Theocracy
Why I'm Turning My Back on My Jewish Identity
Down and Out: Why These New Immigrants Ended Up Leaving Israel
The Reality Behind 'The White Lotus' Sex Work Fantasy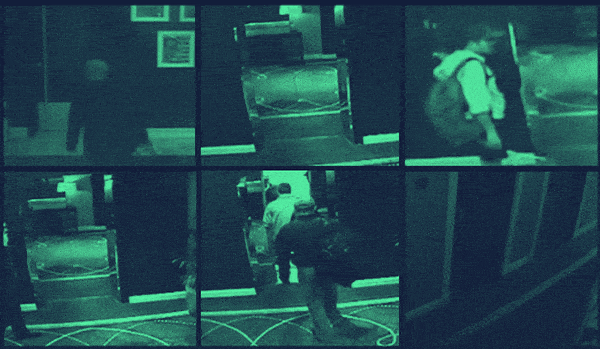 This 'Dystopian' Cyber Firm Could Have Saved Mossad Assassins From Exposure
Comeback Kid: How Netanyahu Took Back Power After 18 Months in Exile