Opinion |
Why Is the Far Right Obsessed With Burning the Koran?
Drawing on a dark history of public book burning, an anti-Muslim far right provocateur has (once again) publicly set fire to the Koran in Stockholm. So why won't Sweden's government call it a hate crime?
Far-right anti-Muslim provocateur Rasmus Paludan sets fire to a copy of the Koran outside the Turkish embassy in Stockholm over the weekend
Credit: Reuters/ TT NEWS AGENCY
Far-right leader Rasmus Paludan is a serial Koran-burner. In 2019, he staged public burnings of the Muslim holy book in several locations across Sweden, sparking riots in several cities, with dozens of arrests, injuries and damage to property. And he's doing it again, this time setting fire to a Koran in front of the Turkish embassy in Stockholm, which triggered both local and international outrage.
Last time around, mainstream politicians expressed their disapproval, while navigating Sweden's generous protections of freedom of speech. Members of the Jewish community called for legal action, recalling the Nazi policy of burning books by "banned" (often Jewish) authors, a prelude to the Holocaust. Said one: "Burning holy books like the Koran – or the Torah for that matter – is a hate crime."
But Sweden's political context is different, now: The ruling coalition depends on the support of a highly xenophobic, anti-Muslim far-right party, with roots in Nazism, and Sweden is locked in a geopolitical drama with Turkey over NATO membership. The vicious act of burning the Muslim holy scriptures, which for the far right is a clear symbolic statement of intentions regarding Sweden's Muslims, is now seen as a distraction rather than a toxic hate crime.
When Heinrich Heine wrote that "those who burn books will in the end burn people," those words were actually spoken by a Muslim character in a tragic love story set in Granada in 1492, following the Reconquista. In the 19th century German poet's telling, in his only play, Almansor, the Arab protagonist, Hasan, is involved in a doomed relationship with Donna Clara, a Moroccan woman who's forced to convert from Islam to Christianity. There is even a burning of the Koran in Heine's play.
Book burnings have a long history in Europe, sometimes used to challenge political authority and sometimes used by authoritarian regimes to intimidate. The burnings are usually public and highly symbolic, for books are always more than just carriers of writing. When 'enemies of the people' are not available in person, or even already dead, their effigies are destroyed by proxy. Book burning thus becomes symbolic murder, or symbolic destruction.
There is also a specific, and storied, history of Koran burnings. In recent years, key provocateurs have come from the far right, like Paludan, or from U.S. Christian fundamentalist circles, like the evangelical pastor Terry Jones back in 2010.
But they were preceded by Charles Merrill, a gay artist who burnt the Koran at a 2007 New York art event "to eliminate homophobic hate." Merrill stated.
Merill's act might have gone unnoticed beyond a rarified art crowd had his cause not been taken up by a Russian-born American-Israeli gay porn actor and director, Michael Lucas, who wrote a widely-circulated essay entitled "Burn the Koran? It's Gay Artwork," in which he "saluted" Merrill for his "artistic and social courage." Lucas continued: "The Koran is today's 'Mein Kampf.' "
Consequently, it was the Dutch right-wing populist and open Islamophobe Geert Wilders who really popularized the Islam-Nazism analogy. Five days after Lucas' article, Wilders told the Dutch newspaper De Volkskrant: "The core of the problem is fascist Islam, the sick ideology of Allah and Mohammed, as laid down in the Islamist 'Mein Kampf'" and then promptly demanded the banning of the Koran.
Rasmus Paludan noticed the attention that Quran burning attracted. A failing, electorally irrelevant politician Paludan began his career in Denmark, where he never won more than 1.8 percent in national elections, but did succeed in being convicted of hate speech.
He moved to Sweden, established the Stram Kurs or Hard Line political party, and adopted Koran-burning, a tool he'd seen had worked for other anti-Muslim grassroots movements to gain more attention.
Following his hate stunts in 2019, he was given permission by the Swedish police to hold anti-Muslim stunts in several cities in Sweden during Ramadan in 2022, where which he publicly burned copies of the Koran and called for the expulsion of Muslims.
While Paludan presents himself as a defender of free speech, a touchstone of Swedish culture, his act of Koran burning is not about liberty or human rights. Drawing on typical New Right ideology, he wants to 'restore' the ethnic homogeneity of white Nordic populations through the banning of Islam and by massive deportations.
What is worse, while these anti-Muslim rallies were intensely debated in Swedish media, it happened for the wrong reason. The debates did not focus on the racist dimensions of the Koran burning. Rather, they focused on the importance of protecting free speech and, even more problematically, how to maintain law and order.
The leader of the tiny Christian Democratic Party, Ebba Busch, who is currently Deputy Prime Minister in the center-right government, even called for police to shoot more "Islamists" following violent counter-demonstrations to Paludan's Koran burnings.
In Sweden these days, there seems to be little political will to consider burning the Quran to be a hate crime. The prime minister's office put out a bland statement, calling the act "disrespectful," and "express[ing] sympathy for all Muslims who are offended," while emphasizing that "freedom of expression is a fundamental part of democracy."
But this misses the point: Nobody can be forced to respect anybody. But a hate crime has legal consequences. Since the debate has been framed around protecting free speech, depicting Paludan as a "critic of Islam" rather than an open Islamophobe, the idea that there can now be critical self-reflection about how aggressively anti-Muslim positions have become so mainstream seems far away.
In the wake of the Russian invasion of Ukraine, Sweden decided to apply for full NATO membership, but has been locked in an acrimonious confrontation with Turkey, who refuses to acquiesce until Stockholm extradites Kurdish PKK activists, a move Swedish courts have blocked. Choosing the Turkish embassy as the site for the Koran burning was thus a deliberate choice by Paludan.
And lurking behind the scenes is the far-right, the unequivocally anti-Muslim Sweden Democrats, who have not officially become part of the coalition, but are backing it from the outside, while watching with satisfaction as many of their policies are implemented.
The center-right government knows that if it offers too much solidarity to the Muslim community, it may be end up pushing the neo-fascist Sweden Democrats to grow even beyond the 20 percent of the electorate it already attracts. But while Sweden spars with Turkey, and the government jostles with the far right, it is Sweden's Muslims who are, again, left out in the cold.
Farid Hafez is Distinguished Visiting Professor of Global Studies at Williams College and senior researcher at Georgetown University's The Bridge Initiative. He is also founding co-editor of the European Islamophobia Report. Twitter: @ferithafez
SUBSCRIBERS JOIN THE CONVERSATION FASTER
Automatic approval of subscriber comments.

NOW: 40% OFF
ICYMI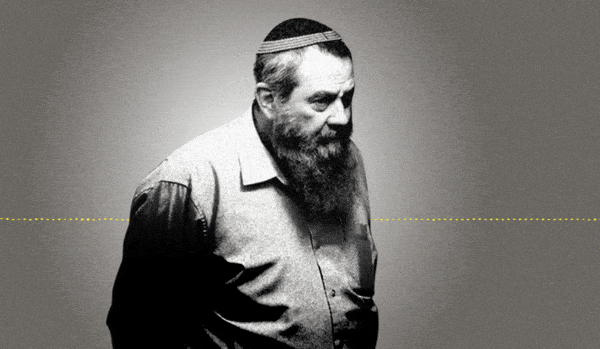 Jewish Law Above All: Recordings Reveal Far-right MK's Plan to Turn Israel Into Theocracy
Why I'm Turning My Back on My Jewish Identity
Down and Out: Why These New Immigrants Ended Up Leaving Israel
The Reality Behind 'The White Lotus' Sex Work Fantasy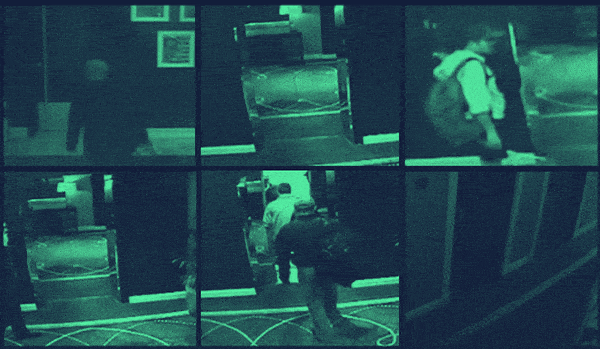 This 'Dystopian' Cyber Firm Could Have Saved Mossad Assassins From Exposure
Comeback Kid: How Netanyahu Took Back Power After 18 Months in Exile