Opinion |
Inside Qatar's World Cup Killing Fields
Qatar's World Cup 2022 bonanza, and its everyday economy, are built on the bones, and ill-health, of thousands of migrant workers. Uncounted and undocumented are the 'invisible' deaths, thousands of miles away from the Gulf's shores
Manju Devi Mandal mourns her husband Kripal, a 39 year old Nepali migrant worker who died from acute respiratory failure in Qatar
Credit: Sebastian Castelier
Nepali farmer Ram Mandal conscientiously cleaned water pipes for about four years at private houses and offices in Qatar.
In this Gulf emirate, migrant workers make up about 95 percent of the total workforce. In common with six in out of ten residents of Qatar, Mandal, who earned QAR 1,000 ($275) a month , lived in a labor camp. He lived a segregated life, far from the standard of living enjoyed by Qataris and upper-middle-class workers. And he had no choice but to drink dirty water.
In early 2021, Mandal was diagnosed with kidney failure. His doctors believe the condition could have been caused by the consumption of poor quality water in Qatar. His wife, Gayatri Mandal, said he repeatedly complained about the drinking water provided by the company that employed him. "It has a bad smell," he would say. Buying bottled water was not an option; Mandal could barely afford to eat, as salaries were not paid on time, leaving him starving for days. His employer did not provide food allowances.
"In [all] foreign employment, companies dominate workers. There is no value for humans," states Gokarna Bista, Nepal's former minister of labor, employment and social security, adding that the situation is far more acute in the Gulf.
Following a month and a half-long hospitalization in Qatar (whose costs were borne by his employer) Mandal, by now in desperate need of a kidney transplant, was "asked" to leave (persuaded to terminate his contract) and returned to his home village, Krishnapur Birta. Migrant workers from Nepal suffering from kidney failure often have no choice but to return home, because Nepal only allows immediate relatives as potential kidney donors.
Thousands of miles away from Qatar's shores, along the India-Nepal border, Mandal died 20 days later, before he could get dialysis or the kidney transplant he needed to stay alive. His mother had volunteered to donate one of her kidneys, but Mandal could not pay the hospital fees after his employer failed to keep its promise to wire NPR 200,000 ($1,600) to cover the costs of the operation.
Mandal's death is not an isolated incident, several Nepali doctors note. Human rights organizations accused Qatar and other Gulf states of dissimulating the underlying cause of 50 percent of migrant workers' death under vague terms like "natural causes" or "cardiac arrest."
Kidney failure is not the only fatal medical condition from which migrant workers suffer when they return home. Liver and respiratory disease, depression, diabetes, and cancer are common among returnees.
"About 30 percent of the 200 kidney transplants we perform every year involve a patient who's just returned from foreign employment, mainly in Malaysia and the Gulf Arab region. It is a huge number, and it seems to be a pattern: a few years there and kidney failure symptoms appear," says Pukar Chandra Shrestha, kidney transplant surgeon and executive director of Bhaktapur Hospital's Human Organ Transplant Center, on the outskirts of Nepal's capital Kathmandu.
"Invisible deaths"
Official data on how many Nepalis have died from kidney failure after working in the Gulf are scarce. Nepal's Ministry of Health still lacks nationwide statistics to estimate the magnitude of the issue, said Bishow Dawadi, a Nepali doctor at the Expert Committee of the Foreign Employment Board, the government agency responsible for the welfare of migrant workers.
Indeed, returnee Nepali migrant workers are "not systematically assessed for incurred health problems upon arrival except for recording physical disability and deaths," a 2022 study has found. A lack of health records prevents Nepal from assessing the long-term health toll of migration.
That might now be changing, however, with the introduction of mandatory pre-departure health examination and plans to develop a unified database storing migrant workers' health records, which could potentially enable health authorities to track down the deterioration of migrant workers' health.
Based on preliminary estimates, Dawadi said Nepali workers' health "deteriorates" while in the Gulf. "So many migrant workers return to Nepal suffering from kidney failure," he added.
Nepali medical sources indicated the scourge of kidney failure among Nepali migrant workers in the Gulf is likely to be caused by regular dehydration on work sites, particularly during summer, when the temperature climbs above 50°C, and the consumption of contaminated water in labor camps. Adding to that are other factors: the overconsumption of painkillers to avoid cramps after long working days, and imbibing homemade bootleg alcohol, sometimes made from industrial products, to momentarily blur the hardship of overworking.
The vast difference between home and Gulf eating habits is another key risk factor. Poor quality, high-fat diets are common in labor camps for their low cost and easy preparation, and together with bootleg alcohol raise the chances of acquiring diabetes and hypertension, and increase the risk of kidney failure among Nepali migrant workers. At home, according to a nationwide study, the prevalence of chronic kidney disease is estimated at 6 percent, lower than the global prevalence average rate of 9.1 percent.
Mahendra Ranabhat worked in Qatar for an American fast food restaurant chain for three and a half years, until 2016. "The company provided us with accommodation; it all was good, except the water, which had a weird taste. It is salty, we would drink it, but it did not feel good." Diagnosed with kidney failure in 2020, Ranabhat received a kidney transplant from his father.
Ranabhat believes the high prevalence of kidney failure among migrant workers indirectly results from pressure to overwork. "From the instant we land in the Gulf, our unique obsession is to work tirelessly to send money home. We neglect our health and start drinking a lot of soft and energy drinks to keep up. No time to rest or cook healthy food," he said. Overconsumption of energy drinks can cause kidney disease, public health research has found.
"When we work more than 12 hours straight, sometimes up to 18 hours on a shift, my Lebanese boss brings boxes of Red Bull. Never did he force us to drink, but any time we feel sleepy, we would be encouraged to 'boost our energy' and get back to work," said 36 year-old Hiranjan (a pseudonym to protect the worker who is currently in Qatar), a truck driver for a Qatar-based construction firm that supplied ready-mix concrete to the 40,000-seater Education City Stadium, one of the flagships World Cup 2022 venues.
Hiranjan got addicted to the stimulation provided by energy drinks, to keep up with his workload, and was later diagnosed with kidney disease, like several Indian colleagues, all victims of kidney failure.
In recent years, Qatar has bowed to international pressure and introduced labor reforms, including the Gulf's first non-discriminatory minimum wage. It also largely dismantled its kafala labor system, but human rights activists accuse Qatar of "fudging its implementation."
"Whenever I meet with Qatari officials, I tell them that the number of labor inspectors should be increased," added Narad Nath Bharadwaj, Nepal's former ambassador to Qatar. According to embassy data, out of 350,000 Nepalis in Qatar, 100 to 150 die each year in their workplaces.
"Qatar's former Labor Minister would always tell me: 'We will improve, we will do this, we will do that.' Truth is that it improved just a little bit, thanks to the upcoming World Cup. After the tournament, Qatar will not even talk about these things any more," says Ganesh Gurung, a labor migration expert who has advised the Nepali government on migration issues.
At Bhaktapur Hospital for a routine post-transplant checkup, Ranabhat reflects upon labor migration. "In the short term, migration is good, anyone can go, even without skills, and soon money flows in. But in the long-term, it is not good. Things turn sour when ill-health kicks in."
Few migrant workers invest in a health insurance scheme, while in Nepal, medical care is a luxury: more than half of healthcare expenses are shouldered by patients and their families.
"A necessary evil"
Nepal is not blind to the suffering of its migrant workers, though. It can't afford to. Remittances from migrant workers account for about a quarter of the Himalayan nation's total GDP. The Foreign Employment Board funds kidney transplants for eligible migrant workers at up to NPR 700,000 ($5,630) per person .
Nepal's own welfare programs are also imperfect, though. Many cases slip through the cracks as most, especially among uneducated communities, lack awareness of the Foreign Employment Board's compensations system or knowledge to get the hang of the application procedure.
"Few people applied for this support; there is a lack of information," Shrestha acknowledged.
According to the Foreign Employment Board's executive director, Rajan Prasad Shrestha, Nepal's government and families bear the social cost of Gulf's "commodification of labor." Jaded, he concluded with a sigh: "Labor migration has become a necessary evil."
In May 2022, a coalition of human rights organizations urged FIFA to earmark $440 million - the equivalent of the tournament's prize money - to compensate financially for the "scale of harm" inflicted on "hundreds of thousands" of mostly foreign workers in the run up to the World Cup 2022.
But for Gayatri Mandal, the deceased pipe cleaner's wife, compensation is out of reach. It would have required proving a clear-cut cause-and-effect relationship between her husband's living conditions in Qatar and his death in Nepal. The primary school-educated mother said it is beyond her capabilities. Penniless, unable to make ends meet, Mandal was left with no choice but to take her 13 year-old son out of school and send him to work at a nearby brick factory.
Despite having lost her husband far before his time, the widow said her son might follow in his dad's footsteps and migrate to the Gulf when he turns 18, if there were no jobs available locally. "We have no choice," she laments, with bitter resignation.
Quentin Müller is a journalist and author who specializes in Yemen and the Gulf Arab states. Twitter: @MllerQuentin
Sebastian Castelier is a journalist covering Gulf Arab states and labor migration. His work has appeared in several Middle Eastern and international media outlets. Twitter: @SCastelier
SUBSCRIBERS JOIN THE CONVERSATION FASTER
Automatic approval of subscriber comments.

NOW: 40% OFF
ICYMI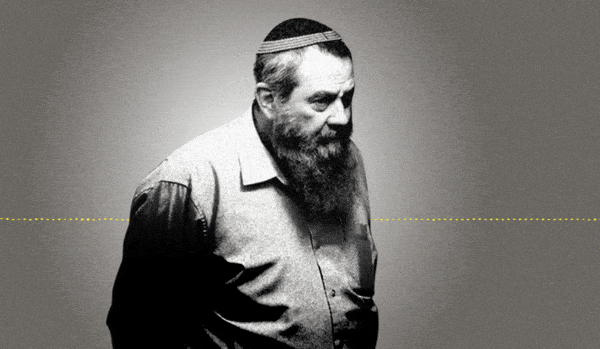 Jewish Law Above All: Recordings Reveal Far-right MK's Plan to Turn Israel Into Theocracy
Why I'm Turning My Back on My Jewish Identity
Down and Out: Why These New Immigrants Ended Up Leaving Israel
The Reality Behind 'The White Lotus' Sex Work Fantasy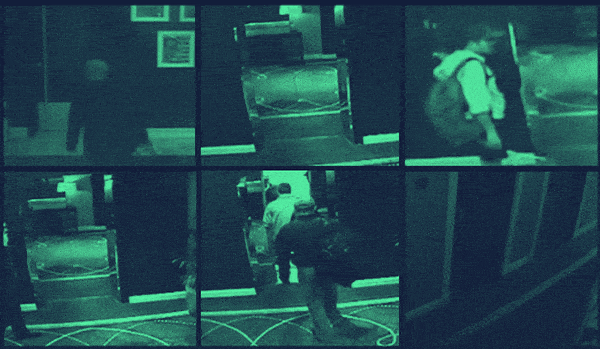 This 'Dystopian' Cyber Firm Could Have Saved Mossad Assassins From Exposure
Comeback Kid: How Netanyahu Took Back Power After 18 Months in Exile