Why Israel's Most Celebrated Photographer Stopped Shooting
New film and exhibit focus on Orna and Micha Bar-Am: He has been capturing the everyday and at times bloody Israeli reality for decades, and she has faithfully archived his half a million photographs
Orna and Micha Bar-Am, at their home archive.
Credit: Avishag Shaar-Yashu
The couple is carrying on a conversation. He is Micha Bar-Am, winner of the Israel Prize for photography and one of the outstanding documentarians of the State of Israel. She is his wife Orna, an artist in her own right, and the person responsible for collecting and preserving the immense archive of Micha's creative output, which numbers approximately half a million photographs from 1965 onwards. Orna is responsible for archiving and interpreting them, in albums and catalogs.
>> Family business: Read more from Haaretz's summer magazine
"To be brief, I headed out [with them] on that first sortie," Micha begins, describing an event he photographed back in the day, accompanying Israeli soldiers on a mission into enemy territory. But Orna immediately corrects him: "No, you didn't go out." He stubbornly insists that he is in the right, that his narrative is correct. Micha chides her: "Don't help me." She becomes exasperated with him: "So everything that I'm writing down is not true?" To which he responds: "Yes. I will explain to you –" She doesn't let him finish the sentence, and admonishes: "Excuse me! Excuse me, you are wrong, you are simply wrong. Do I have to show you the contact sheets?"
The scene, which appears early on in the film "1341 Frames of Love and War" by the director Ran Tal, doesn't explain exactly which event the couple is arguing about, although it is clear that the place is Lebanon and the year is 1972. But she doesn't have to explain, either. Her role is to bring up elusive relationships that appear over and over throughout the film: those between memory and documentation. She is primarily there to make clear from the outset what will be revealed over and over again in the film: Bar-Am's story is not only that of a photographer who documented Israel for decades and evokes Israel and the changes it has gone through, but also the story of these two people. It is an enterprise of two members of a couple who are welded to one another, with him at the front and her behind the scenes.
"Micha always had empathy for people. Even when he is photographing prisoners and refugees. It has nothing to do with intellectual aspects."

Orna Bar-Am
In "1341 Frames," we don't see the couple as they are today, as talking heads, he in epic pose with the grand beard and mustache and the hair combed to the side, she in her au naturel look, unadorned. There are a few brief video clips in the film dating to Bar-Am's early childhood, but the rest consists of the extensive file of photographs taken by the photographer himself. With his camera, he captured all of Israel's wars with the exception of the War of Independence. Bar-Am photographed the Eichmann trial, the first intifada, immigrants settled in the Negev, the construction of new cities and neighborhoods in Israel and caves of the Judean desert. He photographed the country's most prominent leaders, including David Ben-Gurion, Moshe Dayan and Golda Meir (but refused to be their "court photographer"). But he also captured fellahin women in the field and security prisoners and collaborators, their faces covered, with slits in the hoods draped over their heads that could be pulled open to allow them to identify terror suspects. He also photographed everyday life and events, as well as the open expanses that he loved so much. He captured the kibbutz where he used to live, Gesher Haziv, and other kibbutzim, as well as his family and his wife. Against the background of the photographs, we hear the voices of the two of them (and of their two sons): As interview subjects go, the photographer is not altogether dedicated to the task; Orna frequently completes his thoughts for him.
In this sense, Ran Tal's film about Bar-Am is a continuation of the well-received films of the director, "Children of the Sun," "Garden of Eden" and "The Museum," which attempt to define Israeliness. This time around, the film includes an actual visit to a museum, because the movie is at the center of an exhibition (until November 5) at the Tel Aviv Museum of Art, which houses the photography department that Bar-Am founded and went on to direct for a quarter-century.
The exhibition is called "The Last Photograph: Ran Tal After Micha Bar-Am." It reformulates "1341 Frames" into an installation stretched across several viewing stations: "As with other new national projects, the still and film cameras played a key role in shaping political identities in Israel, and in the opposition to these identities," writes the curator, Noam Gal. "In this context, we would be hard-pressed to name a photographer whose influence on the visual rendering of the land and its image is greater than that of Micha Bar-Am… He seems to have been present everywhere, at all times, in every war and military operation, at every political upheaval or mass demonstration, at every cultural event of consequence."
Bar-Am himself, now 92, speaks in much more everyday terms. " I feel that I am not lucid enough and am losing too many gray cells," he says now in conversation. "Neither is my ability to concentrate what it once was, but I do have a past record of several years of intensive and clear-minded work, and everyone can interpret the commentaries for himself."
Composition of an explosion
He was born in Berlin in 1930 to Moshe and Hannah Angley, and by the age of 4 years old already had a camera in hand, simply because it was in the house, "as with every bourgeois German family." In the film clips from his childhood he comes across as so very distant from the man who chose the oh-so Israeli name Bar-Am – son of the people – a beautiful boy against the background of other landscapes. He does not recall being harassed because he was Jewish, and in kindergarten was even crowned as the most Aryan child in the class. But just a moment before that ground was trampled upon, in 1936, the family immigrated to the Land of Israel.
"My father, a wealthy businessman, sensed that the ground beneath our feet was shaking, sold his share in a prosperous family business, and moved with his family to Palestine. Here he planned to start a new life as a pioneer and farmer," Bar-Am wrote in the text that accompanied another exhibition at the Tel Aviv Museum in 1996.
He celebrated his 6th birthday here. They first lived in Kiryat Motzkin, later in Haifa. Life in Israel was not easy for his father, whom he described as a Berliner playboy. Moshe established an ice factory but the building was burnt down in the Arab Revolt (1936-39), and the father was compelled to support the family as a common laborer.
As a youth, Bar-Am worked at the Haifa port and was involved in underground activities against the British, who ruled Mandatory Palestine. In the War of Independence he served in the Palmach, the elite strike force of the Haganah, the pre-state underground Jewish militia. He did not photograph the war, but he had dreamt of having his own Leica camera since bar mitzvah age. "Consciously," as he now puts it, he began to take pictures in 1953, when he purchased his first camera, an older model that dated from the year of his birth, 1930.
In 1956, the reality of the Middle East provided him with his first war as a photographer, the Sinai Campaign, and having documented the fighting forces and the desert landscapes, he published the book "Across Sinai" together with Azarya Alon, one of the founders of the Society for Protection of Nature in Israel. Even then, his realistic style stood out, in contrast with photographs from the War of Independence that he described years later as having been "made in a propagandistic spirit, all heroic and not touching on life in any immediate and realistic manner."
Is it possible that your distaste for this style is what motivated you to photograph wars?
"Maybe that is one of the reasons," he responds. The curt answer turns out to be quite typical for him.
Regardless, with the money he was paid for this first book he bought a motorcycle. After that, he received a job offer from the army's Bamahane magazine, and then left the kibbutz and moved to Tel Aviv.
There is a subsequent chapter of his life that is not commemorated in the archive. It is the period in which the couple lived in Germany. "I traveled there as an emissary of the nation. I don't talk about it. We lived where we needed to live for the purposes of the project," is the way he describes it in the film, without offering much information. Nevertheless, he hints later on that it had something to do with a suspicion that the German scientists who settled in Egypt following the war were helping that country to develop missiles. Life in the land of his birth was comfortable and calm, but, Orna says, she knew that in order to be a professional photographer, one must experience photography day in and day out. They returned to Israel.
A turning point in his life was June 1967, or the Six-Day War. Bar-Am had gone down to the Sinai Peninsula with Cornell Capa, brother of the highly acclaimed photographer Robert Capa, who arrived in Israel in the spring of that year for a photographic trek but then found that history had changed his plan. Bar-Am managed to photograph charred vehicles and to be the target of a MiG fighter-jet bombing; he then learned that "Hussein is starting to shell Jerusalem" and switched directions. "I've been to Sinai, but I haven't been to Jerusalem for 3,000 years," he told Capa, as he related in the film. In Jerusalem, Bar-Am documented empty streets and soldiers by the Western Wall who were looking far into the distance above them, as well as Arab children in a crowded truck headed to Jordan, Palestinians fleeing with whatever they had managed to pack, suitcases and bags along the roadside.
"Even now I don't know if they surrendered or not. When I arrived, all of them were dead. I always ask myself why these dead were without shoes."

Micha Bar-Am
What are the differences between the sensations you experienced when you photographed back then and the feelings these photographs raise in you today?
"I don't have any desire to start digging into that, maybe you'll ask Orna?"
I ask.
Orna: "The study of photographs always depends on context, time and experience. After 20, 30 or more years, a photograph takes on a sort of historic patina. All of us were so excited when the soldiers arrived at the Wall, even people who are not religious. I was excited, too. Afterwards, all sorts of things happened and the settlers became more powerful, and all of that influenced how people relate to the photographs."
In the film, Orna mentioned one photo in particular, taken of a soldier from the rear who is praying, a skullcap on his head and chains of bullets around his shoulders that resemble a prayer shawl. She says that over the years they started to despise this photo, which in their eyes expresses the connection between religion and power. Later on they said to one another, that's how it was and that there is no reason to despise it.
a Bar-Am speaks about a photo of a soldier hoisting the Israeli flag on the Dome of the Rock, and says that today he does not like it. "It isn't a great photo, but apparently this was the only 5 minutes in history in which a flag of Israel waved over the Temple Mount," he says, and relates that representatives of the settlers asked him for the photo, but that he did not respond to the request.
When the photos were taken in 1967, they were a huge success. They appeared worldwide, and Bar-Am joined the Magnum Photos agency. His photos began to appear in magazines like Life, the New Yorker, Paris Match, Stern and mainly the New York Times, which assigned him as the newspaper's chief photographer for the Middle East for over two decades. Aside from the magazines and newspapers, there were also exhibitions in Israel and around the world, including the Museum of Modern Art in New York, the Museum Ludwig in Cologne, the Museum of Fine Arts in Houston, and even movie posters. But more than anything else, Bar-Am was identified as the Israeli war photographer.
In the 1973 Yom Kippur War, he photographed soldiers in Sinai rising from their night's sleep on the sand, the last few moments of a smile, prisoners sitting blindfolded and handcuffed. Countless photos, including one in which prisoners and their soldier wardens were seen together, protecting themselves from a bombing that raised a huge cloud of sand behind them. "You only have to click away – the composition will happen on its own," he says nonchalantly about this life-threatening situation. "You get closer to danger in order to feel like you are alive," he says, musing about why he repeatedly found himself in such situations.
"It isn't that I necessarily loved photographing wars. But I was drawn to it. It definitely attracted me well beyond any rational explanation… Maybe it has to do with my adventurism," he says in the film, perhaps describing it a bit differently than he does in person. And Orna completes the thought for him: "He simply photographed everything. He was where anything was happening. And there were wars, so he was there."
Noam Gal, curator of the exhibition, agrees with Orna Bar-Am. "I'm not so certain that he is happy with this title of being a war photographer. He was also outstanding when photographing demonstrations and portraits of politicians. It's just that he was active at a time when wars were going on," he says. "Micha has a rare combination of gifted visual perception, excellent eye and life circumstances. He was dealt a good hand when it came to history. Most Israelis who lived during this period didn't have a camera. He had friends of every military and political rank and they enabled him to attend cabinet meetings, important trials, important battles. In the latter context, he is on the same rank as war photographers such as Don McCullin and Josef Koudelka."
Which other Israeli photographers are of the same rank?
Gal: "Over a span of many years, the work of Miki Kretzman and Alex Levac in the territories has been significant."
However, the exposure to danger did not stop with wars. Essentially, the couple's spat at the beginning of this article relates to the vagaries of memory between two incursions into Lebanon by the Israel Defense Forces. The first was in February 1972, and the second in September of that same year. "In the first operation, Micha was alongside the border," Orna now explains. "There was a ban on the entry of journalists into Lebanon, but one of the commanders who knew Micha invited him to join in and get into a half-track. That is how he became the only photographer to enter Lebanon.
"In the course of the operation," Orna continues, "he was injured and was evacuated along with another officer by helicopter to the hospital in Safed. Meanwhile, the police and army were waiting for him outside the fence to arrest him for entering an enemy country without a permit, and even committing treason against the homeland. A few months later, there was another operation in Lebanon. This time, there was free entry to journalists, and only Micha was forbidden to enter, as a punishment for his previous entry. There were some complications with the operation, and the army was forced to remain in Lebanon all through Yom Kippur together with the journalists, and that is how Micha happened to photograph the column of IDF vehicles as it entered Lebanon, which was the only available photograph that came out of the operation. The photo was published on a double-page spread in Life magazine."
One of the moments he captured on film was the birth of their son Barak, at a time when cameras were not a device commonly found in the delivery room.
Generally speaking, Lebanon has been extremely significant to Bar-Am's professional life. During the first Lebanon war, he spent a great deal of time there, documenting life and the war that took place one alongside the other. He covered the funeral of Bashir Gemayel, the Lebanese president who was murdered, and filmed in the Sabra and Chatila refugee camps in Beirut after the massacre there of about 600 Palestinians by Christian Phalangist militiamen, whom the IDF had allowed to enter the camps. Having arrived there on a plane chartered by a foreign journalist, Bar-Am photographed the survivors alongside the corpses, holding handkerchiefs up to their noses, the women screaming and mourning, destruction all around. But he photographed fairly little. "You don't have to always photograph everything," he explains in the film. "That was a difficult time; it broke him," says Orna.
Concession or choice
The couple first met when she was 14 and he was 22. "He was a counselor in the youth movement and we met at its summer camp," she recalls. "I am the daughter of a violinist and we clicked, there was a friendship between us. I was a girl, and he was a gentleman. We went out for ice cream, we saw movies, we went out on excursions, but nothing beyond that."
Subsequently, she got married at a young age and had a son. But shortly afterward she divorced, and a little while later her connection with Bar-Am was renewed and they got married, even after she told him: "You are irresponsible and unstable and it is not possible to build a family with you."
Decades later, when I call to ask her to fill in some missing details, he says, with a hint of cynicism: "I'm not giving you Orna, but I will hand the receiver to her." In the course of conversation with them, he relates that he continues to tell her at least once a day that she is beautiful, and she adds that he still loves her smile.
One of the moments he captured on film was the birth of their son Barak. Bar-Am shot the picture as he was emerging into the world, at a time when cameras were not a device commonly found in the delivery room. "Prior to his delivery, we tried to convince Professor Sher, one of the senior physicians at Sheba Hospital, to photograph it, but he wasn't convinced," relates Orna in a conversation held at their home.
"I arrived at the delivery room at night. There was a head nurse and her assistant there. Sher wasn't there. I do not know how to lie, so we said that we'd spoken with the professor. We didn't say he hadn't given his consent. She brought Micha into the room and dressed me. I told him to stand behind me. I didn't want him to photograph me from the front. I told him: You do your work and I'll do mine. And as a kibbutznik, they told me not yell."
Beyond the delivery room, separation between these "jobs" did not exist. Orna was an artist; Raffi Lavie, the renowned Israeli painter and art educator, had urged her to go on painting. But she forfeited a career of her own in order to raise the children and assist her husband in his own career.
"I couldn't do art because it isn't possible to do it three afternoons a week," she says. "I did have an opportunity to show my art, and I made a few sales, but it is impossible to do everything at the same time. If a woman says she manages to raise a family and also to have a career, it isn't really possible. Micha was barely at home. During the years that he was working seriously, he wasn't home 25 days a month. And his work was always the focal point of life at home."
In the film she relates that her perfectionism and enthusiasm for art would not have enabled her to do both things at the same time. Their sons talk about it with sorrow, and feel the sense of missed opportunity for her. But she herself says that she has no regrets, that she chose it. At their home in the Tel Aviv suburb of Ramat Chen, a modest home that is unlike the contemporary houses in the neighborhood, her books are everywhere, and her paintings hang on the walls alongside a few of Bar-Am's photographs. There are barely any other artworks.
Orna Bar-Am's kingdom is in the basement. That is where she built her husband's colossal archive, an archive in which she is able to say precisely what is found in each and every frame. Essentially, for several years now, the couple has been seeking a donor to purchase the archive and contribute it to one of the institutions, but they have found no buyer. "The National Library is prepared to receive it happily, for free. But we are not about to give away 60 years of work for free."
People with camphones
Over the years, there have been those who criticized Bar-Am, saying that he served the army, that he is establishment, that he chose a side. In the film, director Ran Tal confronts him about it, and he is infuriated. "It's as if they accused me of being Zionist," he says. In the past, he has already responded that he did not serve any body, and not the army, either, and that everything that he did was to try to understand the complexity of situations that perhaps do not have any solution. In the film, he does not repeat this argument, and when it fairly quickly becomes clear that he will not expand on the subject, Orna answers on his behalf that when it comes to photography, there is no such thing as choosing a side. You photograph from your side and cannot photograph the two sides together. Now, in conversation, she says: "Micha always had empathy for people. You can see it from the start, even when he is photographing prisoners and refugees. It has nothing to do with intellectual aspects. It is an approach that exists."
She is also the one who breaks the silence when Tal asks: Did you ever take photographs that embarrassed the army? "The banana crater," she reminds him. Only later does he speak about the discomfort he feels in regard to the series that goes by this name, which commemorates IDF soldiers photographed standing over the bodies of Fatah fighters who had tried to infiltrate the Jordan Valley in 1968. "Even now I do not know if they surrendered or did not surrender. When I arrived, all of them were dead," he explains. And she continues his thought: "I always ask myself why these dead had no shoes on. Did the Israeli soldiers remove their shoes after they killed them?"
"Taking photos of war is not ethical," he says at the end. And she, who preserved the hundreds of thousands of his contact sheets, explains: "His response to what is happening here was to photograph less… and then he stopped altogether."
Bar-Am stopped photographing professionally – and made do with documenting family and friends and recreation sites – at the start of the current millennium. It was the time of transition to digital photography, which now serves as a tool for every human being in the world. "The professional photographers begin to be unimportant. They bring with them a lot of ethical considerations that people with the camphones in their hands" – that is how he terms smartphones – "don't take into account. Ethical considerations don't interest the simple individual."
A decade ago, in conversation with Dalia Manor, the curator of the "Daroma" exhibition that was held at the The Negev Museum of Art in Be'er Sheva, he expanded on the gap between analog photography and digital photography. "I have a friend named Josef Koudelka, who takes pictures for months and puts the exposed film into a bag. In the wintertime, he would develop them. You have to photograph a feeling, and it is based on certain experience: Did he 'conquer' the subject, did he catch it? You never exactly know, until the development of the film is complete, if you have in fact succeeded in capturing what you think you are seeing. The final stage is only when the photograph is printed."
How do you decide if someone is a photographer or not?
"These are the mysteries of photography. That is the mystery of this thing that is called art. Actually, scratch that. I do not profess to declare what it is."
And again Orna comes to his aid: "There is no hierarchy. Photography is judged by the same criteria as good art."
In the past five years, he barely takes any photographs and also rarely leaves home, although he continues to wake up every morning with new ideas.
Are you following what is going on in Ukraine?
"Do I have a choice? I look."
And you aren't jealous of the photographers who are taking pictures there?
"No. I'm really not. I would not want to photograph there. I stopped being envious of war photographers after the Yom Kippur War."
And in conclusion, do you like the film?
"After many years, after so many exhibitions and books, I thought that the time had come to make a movie about me and it came out that yes, there was a sense that we are working with someone sensitive and intelligent, and I like the movie and I have grown accustomed to it. That is also why I am talking with you, even though you have the right to ask unsympathetic questions that I am not necessarily dying to answer."
SUBSCRIBERS JOIN THE CONVERSATION FASTER
Automatic approval of subscriber comments.

NOW: 40% OFF
ICYMI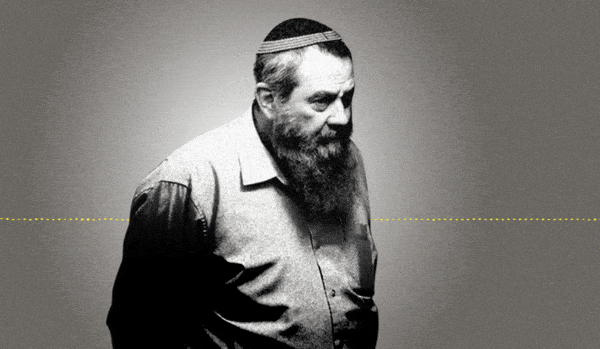 Jewish Law Above All: Recordings Reveal Far-right MK's Plan to Turn Israel Into Theocracy
Why I'm Turning My Back on My Jewish Identity
Down and Out: Why These New Immigrants Ended Up Leaving Israel
The Reality Behind 'The White Lotus' Sex Work Fantasy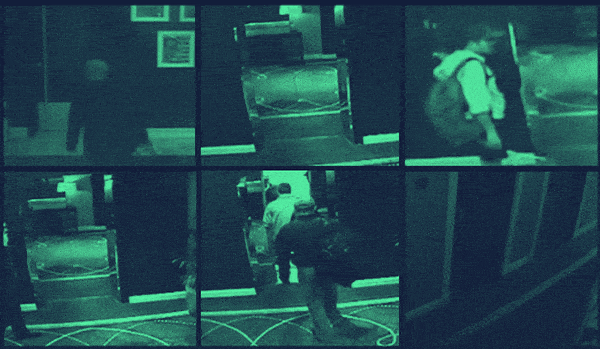 This 'Dystopian' Cyber Firm Could Have Saved Mossad Assassins From Exposure
Comeback Kid: How Netanyahu Took Back Power After 18 Months in Exile