2022: The Year the Movies Died
When even ardent movie buffs stop going to the cinema, Hollywood is in trouble. Still, at least Netflix ended 2022 in style
Don Cheadle and Adam Driver in Noah Baumbach's "White Noise." Embrace the chaos.
Credit: WILSON WEBB/NETFLIX
It's hard to write about the 10 best movies of 2022 when there were only a handful you loved. It's like asking Russian Defense Minister Sergei Shoigu to list his country's top military maneuvers of the year. An impossible task – unless he happens to be a big fan of humiliating retreats and bombing maternity wards.
The simple truth is that 2022 was the year I fell out of love with the movies. More specifically, it was the year my love affair with movie theaters came to an end.
I didn't see it coming, because cinemas have pretty much been my second home since I was 10 – ever since a friend was a no-show for a screening of "The Towering Inferno" and I went ahead and watched it anyway. (Your loss, Smithy, your loss.)
The pandemic is partly to blame, of course. Before COVID, I was going three or four times a month, with pre-Kabbalat Shabbat screenings the favored time. I assumed my Friday ritual would resume once the coronavirus waved its white flag, but it never quite happened.
For starters, matinee screenings of films sans animated animals or CGI superheroes have pretty much gone the way of a Russian oligarch passing an open window.
I'm referring to Israeli multiplexes here. Tragically, they've scrapped those afternoon screenings where a handful of people turn up – which is logical from a financial perspective, but annoying for those of us who like an entire row to ourselves.
Hard pass
Initially, I put my reticence to return down to fears of contracting COVID. The benchmark question became "Does this film sound like it's worth catching COVID for?" Or, on bleaker days, "Do I want this movie to be the last one I ever see?" But as I am now officially half-man, half-COVID vaccine and only getting the boosters to help with the Wi-Fi reception, that is no longer a valid concern.
Now it's all about the movies themselves. And that's where things get depressing – because after seeing Steven Spielberg's "West Side Story" last December, I only went twice in the following 10 months – and one of those visits was for a rerelease of "The Godfather Part II" (apologies, original "Godfather" movie, you actually were the better film all along).
And here's the really depressing thing: Every time I thought about venturing back to my local fleapit, there was simply nothing that appealed. "Top Gun: Maverick"? "Elvis"? "Bullet Train"? "The Batman" and the zillions of other superhero movies? All hard passes from me.
And in response to those asking whether I'm going to see "Avatar: The Way of Water," I would rather join the Blue Man Group than spend another second of my life watching another of James Cameron's puerile fantasies.
Looking at the list of 2022's top-grossing films worldwide, I have to scroll all the way down to 49 before finding something I actually worked up the enthusiasm to venture out for: "The Menu," which is exactly the kind of film Hollywood rarely makes these days – an ideas-driven satire that appeals to adults.
The only films I genuinely regret not seeing at the cinema are "Nope" and "Everything Everywhere All at Once." It was important, though, to support "She Said" at the multiplex, even if it isn't a particularly cinematic experience.
Still, there were two screenings that reminded me of the unique delights that only a movie theater can deliver. Ironically, the film industry cannot really claim credit for either.
The first was a National Theatre Live screening of "Prima Facie" – the brilliant one-woman show in which Jodie Comer plays a prosecuting barrister whose views of the law on sexual consent are challenged at a profound personal level.
The second was "Glass Onion: A Knives Out Mystery," which I was lucky enough to see at a packed movie theater before its arrival on Netflix in December.
I was particularly struck by the audience at the screening, because it was a genuine cross-section – the much-vaunted "four quadrant" movie so beloved of Hollywood execs.
I just saw it for a second time with my kids on Netflix. And while it works perfectly well on the smaller screen, there was something magical about seeing it in the cinema. There's something wonderful about the collective response only an audience gives you as a film reveals its secrets (news flash, Ben Shapiro: This is how mysteries actually unfold): the audible gasps, the laughter, the applause at the end as The Beatles played us out of the auditorium.
As Miles Bron himself might have said, it was a joy to inbreathiate the whole experience.
Lightning in a bottle
Netflix is finishing its film year in style. Along with a seemingly inevitable Oscar nomination for Florence Pugh in "The Wonder," it also just gave us the irresistible "Roald Dahl's Matilda the Musical." This may be more like "Oliver!" than Dahl ever intended, but I found it the perfect tonic to end an increasingly grim year. It did make me smile, though, that Netflix nixed a satirical song in praise of watching TV – standard lyric "All I know I learned from telly / The bigger the telly, the smarter the man" – from its filmed version.
Noah Baumbach's "White Noise," meanwhile, may have received mixed reviews, but I really loved the way he embraced the chaos of Don DeLillo's supposedly "unfilmable" source material.
Sure, some parts worked better than others – the airborne toxic event was strongest for me, with its inevitable COVID connotations – but I found myself chuckling throughout. Meditations on rampant consumerism? Comparisons between Hitler and Elvis over who was the biggest "mama's boy"? Adam Driver as the world's most charismatic nebbish? What's not to love?
For a long time in 2022, Netflix's futile efforts to crack the blockbuster code call to mind Ridley Scott's quote that making a hit movie is like trying to catch lightning in a bottle: an awful lot of things have got to go right, and even then there's a huge element of luck about it all.
I was thinking of that while watching Ryan Gosling in the Russo brothers' "The Gray Man" – the streaming giant's $200-million play for the big leagues last summer. What's remarkable about both "Gray Man" and Netflix's previous mega-budget extravaganza "Red Notice" (starring Gal Gadot, The Rock and The Other Ryan) is how much it feels like ChatGPT wrote the script.
"Gray Man," for instance, feels little more than an algorithm where the parameters were "007," "Shoot 'em up video game" and "Luc Besson."
Thank heavens for the likes of Rian Johnson and Baumbach, because otherwise Netflix's big movies would feel more like "The Wizard of Oz" with their lack of brains, heart and courage.
"Glass Onion" wasn't actually the best film I saw on Netflix in 2022, though. That honor goes to a scrappy little film called "Taxi Driver," which I was amazed to find on the streamer.
My eldest kid alerted me to its presence, and we had a fantastic evening being equally enthralled and repulsed by the urban beauty of Martin Scorsese's 1976 classic. Until she fell asleep near the end, anyway – Gen Zers just aren't prepared for the gentle pace of any movie made before they were born, it seems.
Maybe it shouldn't be my biggest concern for them, but I do worry how Generation Z is going to find these classic movies in the future. I first saw "Taxi Driver" at my local repertory theater during a Scorsese season in the 1980s, for example. But I could also rely on television to curate old films, allowing me to see – and video record – classics, cult movies and entire retrospectives of the movie greats. (I'm the kind of schmuck who complains when an obscure Alfred Hitchcock movie from the 1920s gets recorded over by his kid's first birthday celebrations.)
How will the next generation of moviegoers find the old classics? I think my kids have turned out okay, but I definitely failed when it comes to their film education. We spent too much time rewatching "The Incredibles" and "Star Wars" when I should have been introducing them to "The Magnificent Ambersons" and "Apocalypse Now."
That's why they didn't get the joke when I showed them a tweet showing a poster of Akira Kurosawa's "Rashomon" and the accompanying line: "Really want to go and see this but I've heard conflicting reports." Mea culpa.
Finally, talking of classic films, I would like to wrap things up by recalling my favorite film headline of the past 12 months – which came when Chantal Akerman's 1975 drama "Jeanne Dielman, 23, quai du commerce, 1080 Bruxelles" topped Sight and Sound's 10-yearly poll for the greatest film of all time.
"Film by Jewish director rated best of all time in major survey," ran the headline on an Israeli website I won't name and shame. I'm eagerly awaiting similar coverage in Vatican daily L'Osservatore Romano when Martin Scorsese wins his next Oscar – and, of course, for New York Congressman-elect George Santos to reveal that he was that Jewish director.
Click the alert icon to follow topics:
SUBSCRIBERS JOIN THE CONVERSATION FASTER
Automatic approval of subscriber comments.

NOW: 40% OFF
ICYMI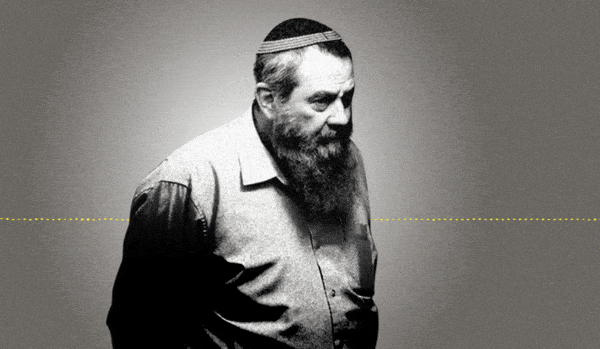 Jewish Law Above All: Recordings Reveal Far-right MK's Plan to Turn Israel Into Theocracy
Why I'm Turning My Back on My Jewish Identity
Down and Out: Why These New Immigrants Ended Up Leaving Israel
The Reality Behind 'The White Lotus' Sex Work Fantasy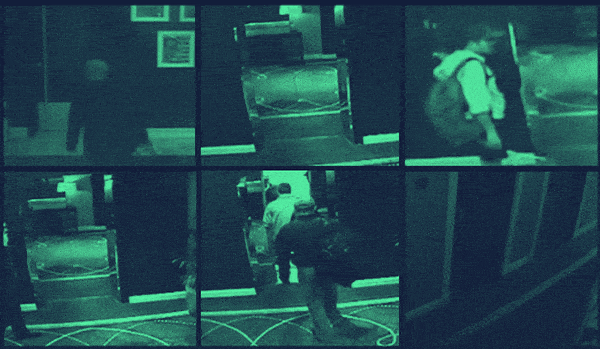 This 'Dystopian' Cyber Firm Could Have Saved Mossad Assassins From Exposure
Comeback Kid: How Netanyahu Took Back Power After 18 Months in Exile