The Tragedy of Queer Palestinians, Now on Stage
Many LGBTQ Palestinians flee the West Bank to Israel to escape persecution, but for most, it's no solution. A new play is based on one of many such painful stories
An actor in Tomer Aldubi's play 'Sharif' at Hadofen Theater in Petah Tikva, central Israel.
Credit: Avishag Shaar-Yashuv
Ayman (a pseudonym), a 24-year-old gay man from the West Bank city of Nablus, was arrested by the Palestinian police in August 2019, after sharing an Instagram post in support of LGBTQ rights, in the wake of a police ban on community activities. "All I wrote was 'let us live as we choose.' I didn't even mention the word 'gay.'"
Two hours later, officers came to his home and took him to a police station. "During my first interrogation they told me someone had tipped off Palestinian intelligence," he says. "I was stunned. I couldn't breathe. I was afraid. Someone must have informed on me. There are informants who get paid to report on social and political activists. I refused to answer the interrogator's questions about my views on gay people. The cop slapped me, spat in my face and kicked my chair so I fell to the floor. I was handcuffed."
Ayman says he was placed in a holding cell for 12 hours, without even water to drink, and questioned again. "The interrogator tried to get me to talk, to admit I was gay, to give him the names of other gay men." When he refused to cooperate, he was transferred to Junaid, a Palestinian Authority prison in Nablus.
Ayman calls the prison a "slaughterhouse," and goes on to describe six days of abuse and torture that included being tied to a chair, hands and feet, in an excruciating position, for 12 hours. He credits his release to pressure from activists whose identities he will not disclose for fear of putting them in danger. As a condition of his release, he signed a document in which he pledged not to express support for LGBTQ rights or take part in any public debate on the issue.
When he returned home, he says, his parents refused to speak to him. "They didn't offer any support. Instead, they tracked me, went through my stuff and found out I had a relationship with a man from Nablus. When I realized my father had been told, I was terrified. My mother told me explicitly that I would be murdered. I know my father's power," he says, choking up.
"I am expected to go to [anti-occupation] protests, to go to checkpoints and throw rocks, but I'm not like that. It's never interested me. All I want is to be who I really am. I knew I had to flee to Israel. It was the only way to save myself."
Ayman's arrest was part of a Palestinian Authority campaign to squelch support for the LGBTQ community. It included calls for citizens to report "suspicious" activities and the outlawing of Al Qaws for Sexual and Gender Diversity in Palestinian Society, a civil-society organization based in East Jerusalem.
In response, the Palestinian Human Rights Organizations Council called on the PA to protect all Palestinians and stressed that the police's conduct violated international agreements to which the government in Ramallah is a signatory.
Fleeing from the Palestinian Authority to Israel, a desirable option for many Palestinian LGBTQ people, requires significant planning. Ayman received information about breaches in the separation barrier, ways to elude local army patrols and where to find safe houses from men on the Grindr dating app.
When he was ready, he says, he packed a small bag, took a taxi to a village near Tul Karm and walked into Israel through a gap in the fence. It was early in the coronavirus pandemic, so security on the Israeli side of the fence was lax. Public transportation took him to Tel Aviv, and his knowledge of English helped him to get around. After sleeping on the beach for three nights, he stayed at a shelter for LGBTQ people for about a month before moving to a shelter in Haifa.
A growing phenomenon
The challenges faced by LGBTQ Palestinians in the West Bank is at the heart of "Sharif," a play written and directed by Tomer Aldubi that was performed most recently at the Haifa Theatre. It is based on the stories of several people, including Ayman, who have fled to Israel from the West Bank.
The plot moves through several stations in Sharif's life, from the moment his sexual identity is revealed through the conflict with the Palestinian police and up to his escape to Israel. The play also depicts his meeting with the Israeli Civil Administration to receive his entry permit and the racism he encounters in Israeli society. As Sharif tries to navigate daily obstacles in an unfamiliar landscape, he dreams of reuniting with Nour, the love of his youth whose fate remains unknown.
Aldubi, 29, lives in Haifa. For the past two years he has volunteered at Al-Bait Al-Mokhtaklef, a.k.a. The Different House for Empowering the Arab LGBT Community, which offers a variety of services and operates a hotline helping people access their rights. He is therefore familiar with the plight of LGBTQ Palestinians fleeing the West Bank to Israel.
"The phenomenon of LGBTQ Palestinians who flee to Israel due to their sexual orientation is a phenomenon that is gaining momentum in the last four years," he says. "These are people who fled the West Bank because their lives were in immediate danger, and Israel recognizes their particular circumstance. They receive a temporary entry permit due to the danger they face.
The permit can be renewed, but it does not always arrive on time and so they become illegal aliens, and if the police find them, they are taken back to the West Bank. This is not a speculative scenario, it has happened, and it is absurd. I have always wondered how it is possible that they are let into the country but not given basic rights. It is totally outrageous, and this is what I have tried to portray in the play. I really wanted to raise awareness about this issue."
The play is in Hebrew, with some scenes in Arabic. While working on the play, Aldubi discovered that casting an Arab for the role of Sharif was an impossible task. "I approached many Arab actors, and they all turned down the role," he says. "Some of them didn't even bother to read the play — they just heard what it was about and turned it down because of the stigma surrounding LGBTQ identity in Arab society."
Asaf Sorek was eventually cast as Sharif, and to achieve as authentic a portrayal as possible, Aldubi called on a gay Palestinian who had fled the West Bank and lives in Israel to tutor the actors and accompany the directing process.
Reactions to "Sharif" have been mixed. "The Israeli gay community mainly responded with racism," Aldubi says. "Some of them asked me why I wasn't focusing on the queer Jewish community and its problems instead of on Palestinians. Many said the Palestinians don't deserve to stay here, and they should be grateful for even being let in. Some said that these people may turn out to be terrorists, and so what right do they have to cause trouble and protest against the government? The Palestinian side also attacked me. Who do you think you are? Why don't you write a play about the occupation? From my perspective, these issues cannot be separated and are in the play — it is a story of exile, belonging and racism."
A 2020 Human Rights Watch report exposed abuse against LGBTQ Palestinians, including family violence and threats on their lives by the Palestinian police. According to a report the Geneva-based nonprofit UN Watch submitted to the United Nations Committee Against Torture in July, LGBTQ individuals living under PA rule in the West Bank and Hamas rule in the Gaza Strip suffer from widespread persecution and social exclusion. The escapees tell of horrific torture, as well as death threats, forced marriages and attempts to get them to name accomplices. "Everyone is afraid of everyone. Some have been punished, some have been killed. Others killed themselves," one gay man from Gaza was quoted in the report as saying.
"Being gay in the West Bank is a death sentence," Ayman says. "Once you are found out, you don't have many options – either your family 'takes care of the situation' or the police do." As Ayman's story makes clear, police "care" can include physical torture. He says guards in Jericho Prison, where most suspected LGBTQ people are taken, force detainees to remain for hours bound to a low chair in an extremely painful "shabah" position.
A Palestinian who spoke with Haaretz on condition of anonymity says there are no official figures on the number of Palestinians who are jailed for their sexual orientation. "Even though homosexuality is not a crime according to Jordanian law applied in the Palestinian Authority, they are considered criminals," the source says. "What is certain is that dealing with LGBTQ rights is not a priority for the nonprofit organization, and there is a serious lack of monitoring of these cases."
Israeli bureaucracy
One scene in "Sharif" emphasizes the challenges LGBTQ Palestinians face in Israel. It shows an encounter between Sharif and a Civil Administration official when Sharif applies for an entry permit.
"Are you claiming that you are persecuted because of your sexual orientation and it is too dangerous to remain in your village? Do you admit that you entered Israel illegally?" the official asks, in Hebrew. Sharif stares at her blankly for a few seconds, not understanding what she is saying, before replaying in Arabic. The clerk tries to explain, repeats herself, but this time slowly. "Is the authority that poses a danger to you a political body within the Palestinian Authority and its agencies?" she demands. Sharif, who somehow gets the general gist, explains that his family threatened to kill him, and he had no chance but to flee.
Ayman confirms that dealing with the Civil Administration is difficult but unavoidable. "I didn't speak a word of Hebrew when I had my first appointment and had no idea what they were saying. It was totally overwhelming, and I felt lost." Another difficulty is that permit renewal interviews are held only at the Efraim District Coordination and Liaison Office – in the West Bank, not far from Qalqilyah. The nearest checkpoint serves thousands of Palestinians traveling between the West Bank and Israel proper, so there's always a risk of running into someone who could expose a Palestinian who fled to Israel. In addition, there is no direct bus to the office. Going there involves walking about 1.5 kilometers (1 mile) from the Shaar Efraim Junction to the checkpoint, along a road without sidewalks or shoulders for pedestrians.
"It's the same story every few months," Ayman says. "Last time I had to walk for 20 minutes, then wait outside for three hours until they finally asked me four questions: Where do you live? What is your occupation? Are you unwell? Have you lost something? But I have no choice."
It's important to note that an entry permit does not grant its holder Israeli health insurance. "The law states that any emergency medical treatment must be granted. But Palestinians are denied this in practice," says Rita Petronko, director of The Different House. "These cases require our deliberate intervention so that Palestinian asylum seekers receive treatment at an emergency room," she says. "Occasionally, Palestinians receive medical treatment at the Physicians for Human Rights clinic, but this should not be a substitute for an emergency room or official services from the Health Ministry."
Petronko explains that entry permits are often not granted, "and some Palestinians are forced to return to the West Bank. In cases where the permit is not approved, the organization works to secure asylum in a third country, usually Canada or Australia. In these cases, we lead the escaped Palestinians through the immigration process to a third country, with the aid of the UN commission. It must be said that the State of Israel doesn't offer any further solutions beyond granting temporary entry permits."
Ayman reiterates that fleeing from Nablus may have saved his life, but emphasizes that life in Israel is difficult for someone like himself. "I look different, and I don't fit in with the Israeli landscape, I can't escape that,' he says. "By being a Palestinian in Israel, I am made to feel that I am nobody, I am looked down upon. A temporary entry permit doesn't grant me any rights as a person. I have reached breaking point, and I would really like to emigrate to a third country."
In a written response, the office of the Coordinator of Government Activities in the Territories, an agency of the Israel Defense Forces, stated: "The Palestinian Authority is the official body responsible for welfare and health issues under its jurisdiction. In some cases where a risk to a person's health – not for security reasons – is suspected, the case should be taken up with the relevant Palestinian bodies. There are some special humanitarian cases involving risk of life when acting beyond the letter of the law is required and a temporary entry permit to Israel may be granted for Palestinian residents of Judea and Samaria. This occurs only after a rigorous, thorough and professional review of the details of the case by the welfare coordination officer in the Civil Administration, who is a welfare professional.
"As part of the permit approval process, a meeting will be set up between the welfare coordination officer and the Palestinian resident for a face-to-face inquiry, an assessment of the danger in question and toward finding an appropriate solution for this humanitarian issue. These meetings must take place in person, for the sake of conducting an unbiased discussion with the Palestinian resident and providing them with personal professional assistance. In special cases, where during the authorization of a temporary entry permit the need for additional examination of the cases arises, the welfare coordination officer will summon the Palestinian resident for a second appointment. It must be stated, however, that requests for civil status within Israel, including asylum requests and rights for medical treatment within Israel do not come under the jurisdiction of the Israeli Civil Administration."
Col. Louay Arziqat, the Palestinian police spokesman, did not reply to Haaretz's request for a comment.
Click the alert icon to follow topics:
SUBSCRIBERS JOIN THE CONVERSATION FASTER
Automatic approval of subscriber comments.

NOW: 40% OFF
ICYMI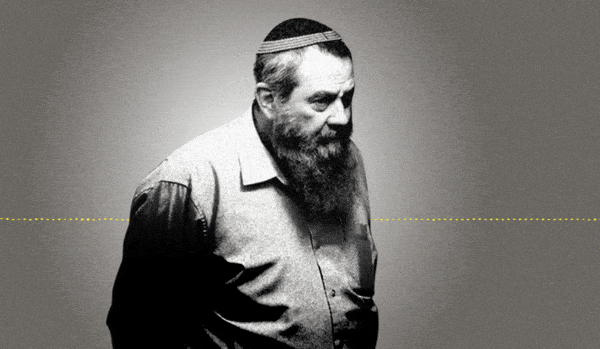 Jewish Law Above All: Recordings Reveal Far-right MK's Plan to Turn Israel Into Theocracy
Why I'm Turning My Back on My Jewish Identity
Down and Out: Why These New Immigrants Ended Up Leaving Israel
The Reality Behind 'The White Lotus' Sex Work Fantasy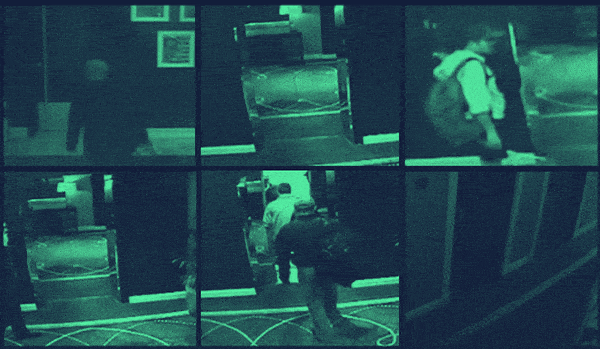 This 'Dystopian' Cyber Firm Could Have Saved Mossad Assassins From Exposure
Comeback Kid: How Netanyahu Took Back Power After 18 Months in Exile