Opinion |
Is Israel Already Turning Into Authoritarian Erdogan's Turkey?
Netanyahu's plans to undermine the judiciary and repress civil rights are being met by massive protests – and analogies to Turkey's Erdogan regime. But there's another side to the comparison that Israel's pro-democracy camp is far more reluctant to take to heart
Israeli anti-Netanyahu protesters shout 'We don't want to become like Erdogan's Turkey!' But there's already significant points of comparison between the two leaders - and the opposition to them
Credit: Photos: Dilara Senkaya/Reuters, Umit Bekt/AFP, Eliyahu Hershkovitz, Ohad Zwigenberg. Artwork: Anastasia Shub
Once again, last Saturday night, Israelis flooded the Tel Aviv streets to protest the ongoing attack on their democratic institutions by the new Netanyahu government, with protests also taking place in Haifa and Jerusalem.
The protesters rightly fear that Israel is on track to becoming an authoritarian state, with its Justice Minister, Yariv Levin, dead set on passing a judicial "reform" that is nothing less than the government's attempt to hollow out the state's Supreme Court, giving the Knesset the final say both in legislation and in controlling the courts' decisions.
It is no exaggeration to state that if these efforts to undermine the judiciary pass, Israel will cease to be a democracy, and the government will assume autocratic powers. Topping the agenda since Levin announced his plans are the fears of substantial communities within Israel that they are facing an all-out assault on their rights.
LGBTQ+ communities fear the legalization of discrimination, with openly homophobic ministers actively seeking to have sway over public education. Others fear that secular freedoms, hard-won anti-bigotry laws that protect women, Israelis of Ethiopian descent, who have a history of being faced with institutionalized racism, could be the first to be targeted. From closing stores on Shabbat in secular neighborhoods to legislating discrimination, there are legitimate worries being voiced.
There is one community that will inevitably be a core target of this government, and that is the Palestinian citizens of the state, an ethnic and national minority making up over 20 percent of the population. Among all citizens, it will be they who will be subjected to a litmus test of loyalty, with the accusation of "disloyalty" potentially threatening all their civil rights and even their citizenship.
Already, the far-right National Security Minister, Itamar Ben-Gvir, is trying to enforce an illegal call to ban Palestinian flags, a flag with which many identify alongside with, and despite, their Israeli citizenship. An official ban would be an attack on the right to expression.
With this anti-Palestinian atmosphere, it is not hard to imagine that lethal force could be used against them, as has happened in the past. With this blatant attack on Palestinian identity, we could very soon see a large part of this community without representation in the Knesset.
In the past, the Election Committee banned the nationalist Balad party from participating in the elections, a decision that the Supreme Court overturned. If the Knesset can override the Court's decision, banning the party and others, such as the Jewish-Arab Hadash party, could be on the horizon.
With the situation this dire, you might expect the Israeli protesters to call on the Palestinian citizens to join in their struggle. However, in place of asking them to join, Israel's media has been much more interested in whether it is legitimate to raise the Palestinian flag at demonstrations, in which the conversation changes from a discussion of democracy to one of oppression.
At the first mass demonstration over a week ago, protesters even had Palestinian flags ripped from their hands, showing that a minority of protesters are actually competing with the government over who is more anti-Palestinian.
Then, there is the normal sidelining of Arabs: At this weekend's demonstration, there were 130,000 protesters and just one Arab speaker. The message was clear: this is a struggle for "liberal" Israeli Jews, with no space for Arabs, which is not surprising, since leading the protests are a number of former generals-turned-politicians.
Despite this, it was good to see that among the protesters there, numerous organizations were marching under the slogan, "there is no democracy with the Occupation," promoting Jewish-Arab solidarity. Even if their presence was small, it was an important element and one that needs to grow.
However, for now, let's face it, most Israeli protesters are more interested in their own freedoms than those of the Arab minority living within their midst, and are even less engaged by the continued occupation of the West Bank and the blockade of Gaza. They reject the far-right's homophobia but refuse to draw a line between ruling over millions of Palestinians for 55 years, settler violence, rampant military assaults on a civilian population, and the right-wing attack on democracy inside the 1967 borders.
A common mantra, both within the protest movement and the Israeli media, is that Netanyahu's judicial coup will turn Israel into Turkey which, under Erdogan, has ceased to be an open, liberal society, and turned towards becoming a fully-fledged authoritarian state. They see Netanyahu as an Erdogan wannabe; like the Turkish president, Israel's prime minister seeks to centralize power within his government, and turn Israel into an illiberal state where a majority government can do what it wants, repressing popular opposition and civil rights, at will.
The analogy has been in the air since Netanyahu first trial ballooned the idea of interfering in the judicial system in 2019, triggering protests of tens of thousands of Israelis who chanted "Erdogan is already here."
It's an intriguing comparison, but what's less obvious to Israeli centrists and the Zionist left is that the better comparison is not between the two leaders but between the opposition in both countries.
Both 'resistance' movements oppose increasingly autocratic national leaders. And both movements have signally failed to offer the public a coherent path forward. The opposition playing field is more packed with of warring egos than political vision.
This year, with Turkish elections projected for mid-May, and Erdogan's popularity at one of its lowest points in his two decades of rule, the opposition has a real chance to take back the presidency, as they did with the key municipalities of Istanbul and Ankara in 2019.
But for this to happen, they need to entice the voters from the predominantly Kurdish HDP. That's a move which is feasible, with some clever politicking, but it would create a coalition that can quickly be derailed – for instance, by renewed conflict between the Turkish army and Kurds in Syria. Like with Israeli nationalism, in Turkey, in times of war, national unity or the pressure of coalescing against the enemy, will easily trump cutting deals with the nation's ethnic minority.
Back in 2016, Erdogan's AKP managed to persuade some members of the main opposition party, the CHP, to accede to lifting parliamentarian immunity for those accused of a nebulously-defined support for terror among other crimes.
Unsurprisingly since then, many HDP parliamentarians have been jailed, including the political powerhouse behind the HDP, the charismatic Selahattin Demirtas, who, until this day, remains behind bars.
Those in Israel's centrist and center-right opposition to Netanyahu should reflect on how the same story, with the same nationalist incitement and the same attempts at co-option for "the good of the nation" could play out against Arab parties and parliamentarians in Israel. There is justified skepticism already about the strength of their likely opposition to these kinds of moves.
Both opposition movements, in Israel and Turkey, emerge from parties with a long history of denying the existence of the ethnic other within their societies. They cheer for democracy but refuse to recognize themselves as part of the problem.
With Turkey marking its hundredth anniversary this year, and Israel, its seventy-fifth, it is about time that the ones who are waving the flag for liberal democracy start to reassess what it really means for every one of their fellow citizens. Without embracing minority citizens, and the historical and current injustices they've suffered, real change, from the grassroots to the leadership of the country, will never be possible.
For Israel, this is a shift whose urgency is now competing head-to-head with the pace of Netanyahu's shock and awe campaign to change the face of Israel.
Louis Fishman is an associate professor at Brooklyn College who divides his time between Turkey, the U.S. and Israel, and writes about Turkish and Israeli-Palestinian affairs. His latest book is "Jews and Palestinians in the Late Ottoman Era 1908-1914," and he is currently writing a new book on Turkey during the Erdogan years. Twitter: @Istanbultelaviv
Click the alert icon to follow topics:
SUBSCRIBERS JOIN THE CONVERSATION FASTER
Automatic approval of subscriber comments.

NOW: 40% OFF
ICYMI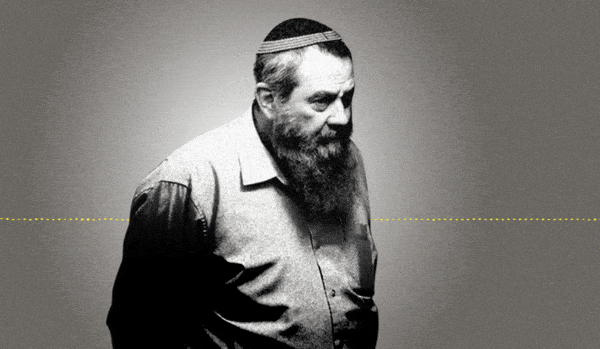 Jewish Law Above All: Recordings Reveal Far-right MK's Plan to Turn Israel Into Theocracy
Why I'm Turning My Back on My Jewish Identity
Down and Out: Why These New Immigrants Ended Up Leaving Israel
The Reality Behind 'The White Lotus' Sex Work Fantasy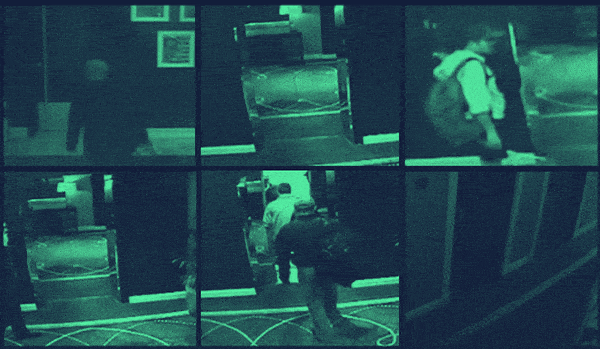 This 'Dystopian' Cyber Firm Could Have Saved Mossad Assassins From Exposure
Comeback Kid: How Netanyahu Took Back Power After 18 Months in Exile