From the Margins of Israeli Art: 'Either You Take Action, or You Become Bitter'
Working on the fringes, often for free and without institutional backing, these artists and curators reject bitterness. Instead, they're establishing their own spaces. Meet the disruptors of the Israeli art world
Visitors listening to sounds emanating from the earth as part of the project 'Tamoon,' a performance created by Matan Daskal and Daniel Grossman.
Credit: Omer Messinger
In mid-January, Israeli multidisciplinary artist and musician Roi Carmeli launched a new experiment in a room in his Tel Aviv apartment: "Bulb – Seasonal Residency and Gallery." Over the next six months Carmeli, 40, hosted five artists in that small room, accompanying their artistic journeys, providing curatorial advice and producing events featuring local musicians who were invited to perform in response to the artworks on display.
Carmeli, an established artist known for his thought-provoking and spiritually inspired installations and sculptures, recently returned to Israel after eight years in Scotland, where he earned a Master's in Fine Arts degree at The Glasgow School of Art. He was inspired to launch his project, he tells Haaretz, because "Israel is a radical country. Either you take action, or you become quite bitter about reality here."
Carmeli is not alone in this realm: A trend of collective creativity has been on the rise for several years in Israel. A shortage of exhibition spaces, shrinking government budgets and tough competition over gigs in one of Israel's few key museums are leaving many artists out of the loop and out of public awareness.
Some creators have decided not to wait for their time to shine. Instead, they have founded and/or are running a plethora of gallery spaces, art centers and residency programs. Often operating on the fringes and without institutional backing, artists like Carmeli, who is a graduate of Jerusalem's Bezalel Academy of Arts and Design, are joining forces to make their voices and those of their colleagues heard. They are forerunners of a generation that's not willing to wait its turn until the gatekeepers open the doors and let it in.
In Carmeli's case, the seeds for the idea that would morph into "Bulb" were planted when he took part in the construction of a studio in Glasgow, which involved working with other artists as well as people with alcohol and drug addiction. His career benefited from numerous exhibitions and life in a country where the state allocates significant resources to the arts.
"Having put together that project with a friend there, I understood that there were many things I could learn and do, both as an artist and as an individual living in a community," he says.
After returning to Israel, Carmeli wanted to "open up my home and embark on communal action. It feels great to share my space and knowledge with other people, and to create with them. A friend once told me something that I believe applies well both to art and to life: 'You can't always eat the bread. Sometimes you have to make the dough.' That's how I feel about my project here."
Each of the artists who participated in "Bulb" was invited for a six-week stay. Some chose to live in the apartment with him, others to use it only as a workspace. Asked how he managed such delicate interaction with artists who suddenly shared his most intimate domestic environment, Carmeli smiles and asserts that he is "committed to radical honesty. I never turn people away, but I do make my boundaries clear."
We don't want to be dependent on the goodwill of established institutions or nonprofits

Omer Sheizaf
That cautious and thoughtful approach also applies to his work, assisting in every step of the creative process. "I know when to offer the artists my advice and when to refrain from voicing my opinion," he says. "It's a subtle dialogue, kind of like a dance. If any of the artists want me to teach them something I know, I'm more than happy to do so."
What's next on his agenda? Carmeli says he doesn't want "to hold on to a position of power for too long. The plan is to maintain this project for two years and then move on. I hope to relocate to Greece next, and build an even bigger residency outdoors."
Taking a chance
Carmeli's attraction to the great outdoors is apparent in his latest work: an immense sculptural installation called "From Nowhere to Nowhere," which he calls a "portal" and which looks like a dysfunctional, albeit chimerical, bus stop. It was erected in the middle of a forest some 30 minutes south of Tel Aviv, in an ecological community called Shdemama, where Carmeli was attending a summer residency.
I was offered a job as an assistant curator at an art institution, but it was postponed due to all the lockdowns.

Dar Moussafir
Two years ago, Shdemama, which was founded in 2009, officially opened its doors to artists like Carmeli who were interested in shared living while creating in nature. The residency program was founded and is managed by artists Uri Milman and Omer Messinger, who live in the community, and Dar Moussafir, a Tel Aviv-based entrepreneur who is also the art and design correspondent for the Israeli news website Ynet. Moussafir, 30, studied dance and user experience/user interface design, and has worked at a leading art-oriented PR firm. She heard of Shdemama by chance, when the coronavirus pandemic began and brought her life to a halt.
"The pandemic started during my studies, which was a big turning point," she recalls. "I was offered a job as an assistant curator at an art institution, but it was postponed due to all the lockdowns. I looked at what was happening in the local art scene and was very disappointed. Everyone in a key role had shirked their responsibility to both artists and audiences. I felt that everything I loved was being taken away, and no one was working to bring it back."
A chance 10-day stint as a volunteer in Shdemama blossomed into the project she has been spearheading with Milman and Messinger, where artists are selected by open call and invited to live in the community for a month.
"Even before we began the residency," Moussafir says, adding that the trio initially worked on a volunteer basis, "Shdemama had experience creating art events as a community. For years they hosted an annual contact improvisation dance festival and weekly movement classes. In 2020, these things were lacking and I realized that an artist-residency program would be a perfect fit. The timing was great, because people were yearning to leave their homes and embrace a more natural lifestyle. When we first set out on this journey, we knew we were taking a chance."
The first residents were invited to create for free due to a lack of funding, but were offered in return, she says, "everything equivalent to money that the community offers: a place to live, create and work; artistic guidance; production of events and management of ticket sales; and documentation of performances."
A grant from the arts and culture council of the Mifal Hapayis national lottery in the program's second year was a vital shot in the arm.
"It was the official approval that there was value to what we were doing and the strength to continue," Moussafir says.
Moussafir shares that some of the projects developed during the Shdemama residency also received financial backing, giving the artists and the platform creators the faith that the residency could act as a launchpad for even bigger projects. One of these is "Tamoon," an immersive installation its creators, Matan Daskal and Daniel Grossman, call a sound platform. For it, they plant speakers to create an underground grid that generates sounds and vibrations. Visitors are invited to move, sit or lie down in order to hear and feel them.
'Going for a mix'
Artist Karen Dolev, 27, who has a Bachelor's in fine arts from Bezalel and is pursuing her master's degree there, says she got tired of waiting for opportunities. Two years ago she and two friends, the artists Yishay Hogesta and Rachel Weinstock, opened an artist-run exhibition space on Tel Aviv's Herzl Street, called Halal Bastudio.
Dolev: "The art scene in Israel is closed. It's very hard for young artists to get their foot in the door. Personally, I can tell you that 90 percent of my graduating class at Bezalel did not go on to create art after our studies. If you get no opportunities to exhibit your work, why continue?"
The problem Dolev and her colleagues identified and are trying to address in their exhibition space is "this weird gap between life as a student and the sought-after status of veteran artist. Everything in the middle, meaning emerging artists like myself, doesn't benefit from a proper status or space," Dolev says.
The exhibitions at Halal Bastudio have made a name for themselves, and typically feature refreshing works by mostly anonymous creators. The trio behind the initiative, who work for free, have cultivated their own aesthetic surrounding the shows. The first ones were only numbered and not given names, and the majority were not accompanied by the traditional curatorial texts.
Over time, the three have changed their approach and are playing by new rules: The last show in the gallery featured drawings by the late Israeli icon Menashe Kadishman.
"We're going for a mix now," Dolev explains. "Sometimes we will exhibit the work of artists who have just completed their studies, and on other occasions host shows for more established artists. That's how we're able to draw different crowds."
The project has yet to receive any financial support from the relevant institutions, mostly due to bureaucratic hurdles, she laments: "This comes at a cost. We can't work on this nonstop because every minute we spend on this project means we're not working at our day jobs or developing our own artistic pursuits. We are happy to put together each exhibition, and we plan to continue. But we really need that financial help, especially for the artists displaying here. You can't keep working for years voluntarily and solely out of love for art."
Another young figure in the local art world who can identify with a lack of resources when launching a passion project is Meital Aviram, 38. Today she is chief curator of the gallery at Ramat Gan's Shenkar College of Engineering, Design and Art, but from 2018 to 2021 she curated shows in her apartment in Tel Aviv's Yad Eliyahu neighborhood, in a project aptly named "Third Floor on the Left."
Aviram, who holds degrees from Bezalel in visual communications and in policy and theory of the arts, says her home gallery came about after she had conceived of six exhibitions she wanted to put together – but knew no art institution would provide the time or space for them.
"Third Floor on the Left" was seasonal, each part based on a different logic and set of rules. Perhaps the most challenging was "Life Chapters," in which Aviram invited each artist to live with her while they created the works for their show.
"This project made me, the artists and hopefully the viewers reflect on the complexity of relationships in the art world in general, and specifically between artists and curators," she says about those early years. "My hope was to form an intimate relationship with the artists, so that the dialogue I developed with them would be translated into a joint way of life. We raised questions about the differences between us as individuals, and about the connections we were able to forge."
Aviram was able to sustain the project thanks to funding from the Rabinovich Foundation for the Arts and Mifal Hapayis, but after four seasons she shut it down – hoping to revive it in the future. "The fourth season happened without any financial support, and after that I stopped because it was hard to find funding each time. Often I would underwrite parts of the projects myself; you could say that I worked for free for four years. I also felt that I had reached a certain limit, and wanted to develop my profession as a curator in other spaces."
One of the most meaningful aspects of her initiative, Aviram realizes, was the unique interaction it created between viewer and artwork. "To visit the exhibitions, people had to contact me directly. There were no official opening hours. I served as a kind of medium between the visitors and the shows; I explained how the works evolved. I believe that such an encounter is more meaningful than letting people read some dry curatorial text, which doesn't always shed light on the depth of the creative process."
Proactive approach
Artists-turned-curators Yoav Weinfeld, 35, and Omer Sheizaf, 39, also created a project that spurred an unexpected level of intimacy between themselves and the viewers. In Offnobank, a nonprofit and independent exhibition space the duo launched in 2020, visitors had to walk through their studio workspace to reach the shows featuring the work of young artists in the back.
The project originated in an artists' co-op on Tel Aviv's Ben Yehuda Street that was shuttered, which forced the pair to move to a new space on Allenby Street: the former home of a Bank Leumi branch that has become a center that showcases works by young Israeli artists. Recently they had to relocate again – or as Weinfeld puts it: "They basically gave our space to someone who could pay more rent than we did."
Sheizaf adds: "We don't want to be dependent on the goodwill of established institutions or nonprofits. We paid rent, and in return were given a studio space that was somewhat cheaper than average. But the way I see it, every artist should have access to a subsidized studio."
Now the two, who met as graduate students at Bezalel, are searching for a more permanent address. In the meantime, they are sharing a temporary space in the Tel Aviv Artists' Studios, where they recently launched a show called "Everything Must Go." In addition, Sheizaf teaches at the School of Visual Theater in Jerusalem and is a leading lighting designer, collaborating with top performers and choreographers. Weinfeld, a prolific painter whose works are on display around the country, teaches at their alma mater in Jerusalem.
Weinfeld explains that the Offnobank idea developed partly because "a lot of art institutions are not displaying interesting things. I don't think they are doing their job properly. They aren't showcasing many relevant and talented artists."
Sheizaf agrees: "We represent a proactive, and dare I say, a neoliberal approach. We used the very limited resources at our disposal while aiming for total independence. It's a work format that's becoming more popular throughout the world in recent years."
The two put together a slew of shows by relatively young up-and-comers, many of whom never held a solo show before being hosted by Offnobank. "We aren't relying on budgets and don't risk the censorship that could come from other institutions. Nonetheless, we have been able to create the same effect that other curators have when they work in formal establishments," Sheizaf says.
"The limelight these artists received at our space helped promote their careers," Weinfeld adds. "Many of them went on to have solo shows in museums such as the Herzliya Museum of Contemporary Art, the Bat Yam Museum of Art and the Tel Aviv Museum of Art. They are all talented artists and their works are excellent in their own right – but I'm proud to say they got exposure and recognition through our platform."
The success of their venture eventually garnered the attention of the Tel Aviv municipality, which invited the two to curate the central exhibition of last year's annual "Loving Art, Making Art" festival. The exhibition, at the city's Park Hamesila, drew a large crowd and was crowned a success.
Sheizaf was later hired to head Ta Tarbut Mehoga, a city-supported art and cultural center in the south Tel Aviv Florentin neighborhood. A meeting place for artists, it offers lectures, workshops and studio space, including for recording podcasts.
Sheizaf: "Our main purpose is to encourage people to carry out independent activities and to give them the tools to do so. We want artists to be able to leave a mark, even if they don't have a big budget or have not been invited by some official institution to exhibit their work."
"At the end of the day," he sums up, "both at Mehoga and in my work at Offnobank I have the same purpose, which Yoav and I share. We're here to work and to promote art. The minute someone censors us or restricts us, we walk away."
A way to share
Matan Oren, 38, a painter, educator and the director of Ta Tarbut Kiryat Hamelakha, agrees with Sheizaf that the art centers created by the city should not become exhibition spaces. He runs a sister space in a nearby industrial hub that is home to dozens of studios, where he says he and his colleagues Lee Barbu and Lilach Yaron are doing "the kind of work that builds a community around art."
Ta Tarbut Kiryat Hamelakha holds events, lectures, workshops and study groups – all created by artists for artists, and for the wider public. In addition, it offers services tailored to artists' needs. "Artists can rent a space here for up to two days, and use it as a testing ground: They can experiment with their installations before setting them up in galleries. Artists at many different stages of their career use this service," Oren says. "Where else could you hold a rehearsal ahead of your performance almost for free? Where else would you get a quiet room to hold a meeting with a curator?"
Another practical and much-needed service available at Ta Tarbut are sessions with a professional photographer who documents the artists' work for a reasonable price.
Oren: "The idea is for artists to upgrade their portfolio, so they have documentation of their art that can be used to further their professional opportunities. But another bonus is the dialogue that happens along the way with Daniel Hanoch, our artist-photographer. His conversations with the painters and sculptors he works with help them to see their work and artistic agenda in a new light."
Why not turn Ta Tarbut into a gallery space? "Had I chosen to use the budget for that, I would only be able to host eight shows a year," Oren says. "Instead, we get to hold more than 240 events annually. Isn't that incredible?"
His hope for the future, Oren muses, "is for more spaces like this to be created around the city, so artists can think: 'What sort of dialogue do I want to have with other creators?' Putting paintings up on the wall is great. I'm the last person to object to that; I'm a painter. But the main question we should ask ourselves as artists is – how do I share with my community?"
Click the alert icon to follow topics:
SUBSCRIBERS JOIN THE CONVERSATION FASTER
Automatic approval of subscriber comments.

NOW: 40% OFF
ICYMI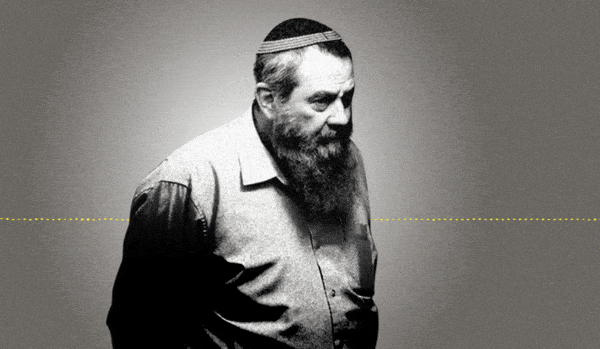 Jewish Law Above All: Recordings Reveal Far-right MK's Plan to Turn Israel Into Theocracy
Why I'm Turning My Back on My Jewish Identity
Down and Out: Why These New Immigrants Ended Up Leaving Israel
The Reality Behind 'The White Lotus' Sex Work Fantasy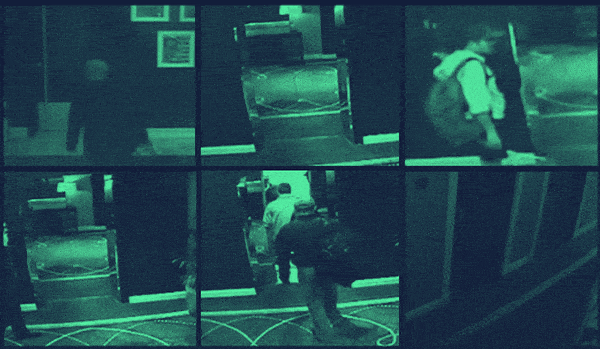 This 'Dystopian' Cyber Firm Could Have Saved Mossad Assassins From Exposure
Comeback Kid: How Netanyahu Took Back Power After 18 Months in Exile