Analysis |
After Spiritual Leader's Death, a Major Test Awaits Israel's Shas Party
Rabbi Shalom Cohen, president of Shas' Council of Torah Sages, had almost no influence on the party he supposedly headed for nine years. But Shas leader Arye Dery will face a real challenge to his authority if Rabbi Yitzhak Yosef comes next
Ultra-Orthodox mourners surround the body of Rabbi Shalom Cohen, on Monday.
Credit: Ohad Zwigenberg
Rabbi Shalom Cohen, the president of Shas' Council of Torah Sages who died on Sunday at age 91, only ever performed one revolutionary act: adding his signature to that of a group of Haredi-Mizrahi rabbis who endorsed the new slate running in 1983's Jerusalem local elections. The ticket was already called Shas, and a few months later it became a national party running in the 1984 Knesset election.
The first Shas activists in Jerusalem were protesting decades of discrimination in the allocation of city funds in favor of the better-connected Haredi-Ashkenazi community. Following the death of "Chacham Shalom," Shas politicians and their mouthpieces are emphasizing his role in the foundation of their movement.
That's a self-serving embellishment of the historic record. Neither is the rabbinical title being used for Rabbi Cohen – "the rosh yeshiva of Porat Yosef" – entirely accurate. There were a number of Porat Yosef Yeshiva heads holding the title simultaneously and Cohen was never the most prominent, though he was the longest-serving.
Looking back, that early endorsement really wasn't such a daring move. The main rabbinical backing for launching Shas came from Ashkenazim. The "Lithuanian" rabbis saw in the young Mizrahi activists a useful tool for challenging the Hasidic admorim ("grand rabbis") who held sway over the main ultra-Orthodox party, Agudat Yisrael. Cohen would not have endorsed Shas if it had not already received the discreet blessing of Rabbi Elazar Shach, the undisputed Lithuanian leader at the time.
When Shas' Council of Torah Sages was established a few months later, Cohen became its youngest member at 52 – also thanks to a nod from Shach, who controlled the council behind the scenes and even attended its inaugural meeting.
In those early years, Shach was more influential in Shas than the man appointed to leads its council: former Sephardi Chief Rabbi Ovadia Yosef, who became the party's figurehead and spiritual leader. That was to change, as Rabbi Ovadia's hold over the movement gradually strengthened. But Cohen was never a central member of the council during the three decades of Yosef's presidency.
Throughout his life, Shalom Cohen was a man of the rabbinical system who bowed to the dominant sages of the Haredi world. He was a one-yeshiva man, essentially spending his entire life (from age 13) in Porat Yosef – the yeshiva founded in 1923 in the Jewish Quarter of Jerusalem's Old City.
Most of the posts at Porat Yosef were allocated according to family connections, and Cohen got his first job as a rabbi-teacher (or "ram" as they are known in the yeshivas) thanks to his father: Baghdad-born Ephraim Cohen, who had served as one of the first rabbis there after emigrating from Iraq in 1924.
Rabbi Ovadia, the son of a poor grocer and the most renowned of Porat Yosef's graduates, never got a job there.
Intensely political
Porat Yosef was originally meant to be the foremost institution in the Sephardi tradition of Torah learning. But unlike his father, who led the yeshiva's group of kabbalists, Cohen preferred to adopt the cerebral Ashkenazi-Lithuanian study methods that focused on laborious dissection of selected talmudic passages.
In 1967, following the liberation of the Jewish Quarter, Cohen joined the faculty of its rebuilt yeshiva campus (which began operating separately from the campus that had relocated to western Jerusalem after the Jordanian occupation of the Old City) and, together with a group of young rabbis (including Ashkenazim), began operating what was essentially a Mizrahi-Lithuanian yeshiva.
Porat Yosef alumni, the rabbinical elite of the Haredi-Mizrahi community, were split between three streams: those who stood by the traditions they had brought with them to Israel from the Middle East and North Africa; those who, like Shalom Cohen, wanted to be more like their illustrious Lithuanian cousins; and the followers of Rabbi Ovadia, who believed in a new-old Torath Eretz Yisrael – a system of learning and Jewish law that was based both on the 400-year-old writings of Rabbi Yosef Karo of Safed and the more up-to-date writings of Rabbi Ovadia Yosef of Jerusalem.
For decades, the differences between the streams had been mainly intellectual. But with the foundation of a Haredi-Mizrahi party, and with the five members of Shas' Council of Torah Sages – all Porat Yosef alumni – representing the different streams, it became intensely political.
Shas' young political leader, Arye Dery, had studied in the Lithuanian Hebron Yeshiva (alongside one of Rabbi Ovadia's sons), adopted the Ashkenazi mannerisms and, for the most part, accepted the Lithuanian hegemony. But as his own meteoric political career flourished, with Rabbi Ovadia's backing he began plowing a more independent furrow.
In 1990, without seeking the blessing of Rabbi Shach first, Shas joined Shimon Peres' Labor coalition in what became known as the stinking maneuver (or "the dirty trick") to replace Likud leader Yitzhak Shamir's national unity government.
Shas was forced to back down when the maneuver failed after Rabbi Shach vetoed the move. But two years later, Shas acted independently again when it joined Yitzhak Rabin's Labor Party in government, while the (Ashkenazi) United Torah Judaism alliance remained in opposition.
"They're not ready for leadership," Shach opined on the Mizrahi upstarts, and two of "his" rabbis on the council of sages resigned in protest. Cohen was expected to resign as well, but since he himself had never studied at a "Lithuanian" yeshiva and wasn't therefore seen as Shach's talmid muvhak ("outstanding student"), he was advised to remain and look after Lithuanian interests.
Calling the shots
The period of independence didn't last long. Shas' rabbis were pilloried daily in the Lithuanian newspaper Yated Ne'eman and verbally abused when they turned up at communal events. Dery, who had become the subject of multiple corruption investigations, followed by indictments, was convinced he was being punished by the heavens for having angered Shach. By 1994, Shas had left the Rabin government and started returning to the Lithuanian fold.
Rabbi Ovadia was reluctant to accept the Ashkenazi hegemony once again, but he had no backing from the emasculated Council of Torah Sages and Dery prevailed.
For most of its nearly four decades, the council – despite its grand title – has been an ineffectual body. Unlike the dual Hasidic and Lithuanian Council of Torah Greats who rule the two parties (Agudat Yisrael and Degel Hatorah) that make up United Torah Judaism, it doesn't make Shas' major political decisions or decide who the candidates are on its Knesset slate. The council members only signed off on the decisions made between the party chairman and Rabbi Ovadia's household.
They didn't play a role in Shas' greatest internal crisis, back in 1999 when Rabbi Ovadia decided to remove the convicted Dery as chairman and replace him with Eli Yishai.
In 2013, five months before Rabbi Ovadia's death, as his hold over political events grew weaker, Dery orchestrated a "demand" from the council of sages to restore him as chairman – though it was already a fait accompli. Since then, it is Dery alone who has called the shots. He appointed Cohen as the council's new president in Rabbi Ovadia's place, though officially it was the other sages who chose him.
Dery never overcame the humiliation of his removal and the years of political exile at the hands of Rabbi Ovadia. He selected Cohen because he was the total opposite of his predecessor: a doctrinaire ultra-conservative with no independent base of his own; a man who had little understanding or interest in politics, and who could be relied upon to rubber-stamp all of Dery's decisions.
In nearly nine years as council president, Cohen's influence was less than minimal. He never questioned Shas' strategy of complete loyalty to Benjamin Netanyahu and its continuous shift to the far right. He didn't intervene when Dery purged the party of Yishai's loyalists or anyone with an independent stance, and stacked the party slates with his own people.
However, Cohen was far from Dery's dream replacement for Rabbi Ovadia. He lacked the charisma or the rabbinical standing to be considered a true "maran" – the leader of a generation. His bland rhetoric failed to fill stadiums for Shas' biannual gatherings at Passover and Sukkot, and the movement was forced to move to smaller venues.
Cohen, a man who never had a life outside his yeshiva, couldn't connect with the less Haredi, "traditional" Shas voter base that lives outside the insular ultra-Orthodox world. His rulings, such as his prohibition on academic studies for Haredi women (unlike Rabbi Ovadia, who had endorsed segregated academic colleges for women), were irrelevant to their lives.
He would become what he had always intended to become: a Sephardi rabbi living by the stringencies of an austere, reactionary, Lithuanian ideology. He filled nothing of the vacuum left by his predecessor.
The third president of Shas' Council of Torah Sages may not be appointed for a while, though the 94-year-old Rabbi Shimon Ba'adani may serve as an interim president. The new full-time president will almost certainly be Sephardi Chief Rabbi Yitzhak Yosef, who cannot be officially appointed to a political role until after his 10-year term ends next summer.
The 71-year-old is seen as an ally of Dery, who orchestrated his appointment as chief rabbi. But unlike Cohen, he has an independent base and standing as a son of Rabbi Ovadia and as chief rabbi. He knows the political scene well and can make his own decisions. After nine years of absolute rule over Shas, Dery will now have to make discreet power-sharing arrangements with the party's next spiritual leader.
Shas is in a bind. The loyalty engendered by Rabbi Ovadia is fading and Dery, who recently signed a plea bargain to end yet another round of corruption investigations, is not as powerful as he once was. Shas voters have alternatives. For the more Haredi "Shasniks," there is the more ultra-Orthodox option of United Torah Judaism. The less devout Mizrahi voters always fluctuated between Likud and Shas, while Itamar Ben-Gvir's resurgent Otzma Yehudit party is attracting young radicals.
Shas' power has been to attract a wide range of Mizrahim despite their often conflicting interests. The upcoming election – which will take place on November 1, just weeks after the ninth anniversary of Rabbi Ovadia's death, and the first it will go into without an official, living, spiritual leader – will be a test to see whether it still has that power.
Click the alert icon to follow topics:
SUBSCRIBERS JOIN THE CONVERSATION FASTER
Automatic approval of subscriber comments.

NOW: 40% OFF
ICYMI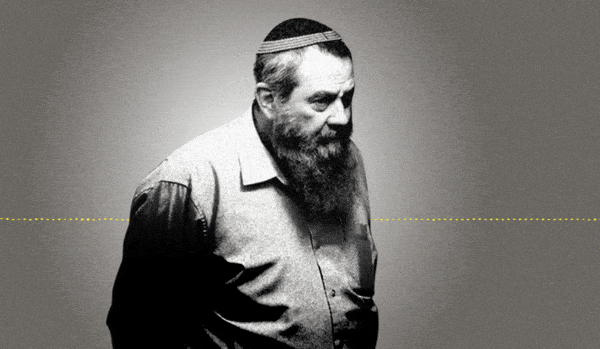 Jewish Law Above All: Recordings Reveal Far-right MK's Plan to Turn Israel Into Theocracy
Why I'm Turning My Back on My Jewish Identity
Down and Out: Why These New Immigrants Ended Up Leaving Israel
The Reality Behind 'The White Lotus' Sex Work Fantasy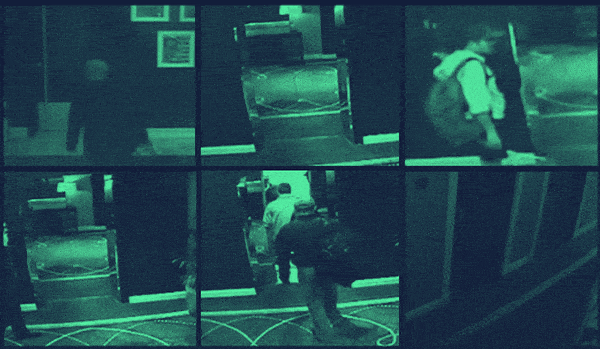 This 'Dystopian' Cyber Firm Could Have Saved Mossad Assassins From Exposure
Comeback Kid: How Netanyahu Took Back Power After 18 Months in Exile