Opinion |
'Second Israeli Astronaut'? Eytan Stibbe Claimed He's a British Resident
Last summer Haaretz received a letter from the businessman's representatives in London: Erase any mention of arms deals from old articles about Stibbe or you may face legal proceedings in Europe
'Eytan Stibbe, a Savyon resident, good luck with your mission as an astronaut on the International Space Station'
Credit: Moti Milrod
Over the summer, Haaretz received a letter from a strategic and legal consulting firm in London – the message was sent in the name of its client, Eytan Stibbe, who was celebrated last week as "the second Israeli astronaut," even if it turned out he was really "the first Israeli space tourist."
In eight single-spaced pages in English, the British firm claimed that Haaretz's English-language website had published grossly defamatory articles about its client in five different pieces between 2002 and 2020.
Citing articles by Yossi Melman, Yotam Feldman, Shuki Sadeh and Gur Megiddo, Stibbe's representatives demanded that Haaretz remove any assertion that their client had taken part in arms trading in Angola through his former company, LR Group.
The consultants wrote that if Haaretz refused to edit the articles in line with their demands, Stibbe would consider launching legal proceedings against the newspaper in Europe.
What do an Israeli citizen and an Israeli newspaper have to do with a European court? Stibbe's representatives wrote that their client is a British resident and thus is entitled to pursue legal proceedings against the newspaper in the U.K.
So, will the "second Israeli astronaut" actually be the "first British resident in space"? No celebrations were noted at 10 Downing Street last week, nor did fireworks light the skies above Buckingham Palace. But in the upscale community of Savyon east of Tel Aviv, signs adorned the streets. "A star in the skies of Savyon," one sign said. "Eytan Stibbe, a Savyon resident, good luck with your mission as an astronaut on the International Space Station."
Stibbe isn't the first Israeli to get rich by trading in security-related equipment and then discover that media reports on his activities were affecting his public image and other business dealings.
Over the years, Haaretz has obtained similar requests from arms dealers with essentially the same claims: The arms are not "arms," nor are they "security-related" goods or "military equipment." They're simply "defense equipment" meant for "civilian use." And "trade" is not "trade" but at most "brokering," and of course the sales always met the requirements of defense export controls and received all the necessary permits.
But if the goods weren't arms, security-related wares or military equipment, why were they subject to supervision by the Defense Ministry?
In this case, however, it seemed that Stibbe's representatives outdid their predecessors – in their boldness and juggling of language. Under the title: "Factual Position" – as if facts were a matter of position – they wrote: "Contrary to what is stated or speculated in the Articles, the true position is that while LR did operate in Angola during the time in question, it was not involved in the sale of arms or other military equipment."
However, lower down in the letter, they confirmed that LR indeed sold Angola two Sukhoi SU-27 jets (military equipment by any standard), but surprisingly added that "referring to them as 'combat' or 'fighter' jets or 'bombers' totally misrepresents the true position and falsely suggests our client sold planes to the Angolan government for use in military combat."
They added: "The SU-27 jets were used for internal reconnaissance flights to monitor Russian and Ukrainian transporters transporting illegal supplies to the country .... These purchases were never used for military purposes and never involved in combat. The suggestion that these were 'combat' or 'fighter' jets or 'bombers' is therefore totally false."
They concluded: "The allegation that LR provided arms which determined the war is categorically false."
Stibbe, however, has provided his own words on the subject. In a 2012 interview with Channel 2's Yigal Mosko, he said: "We helped Angola finish the war by bringing them interceptor planes, two Sukhoi SU-27 fighter jets."
Mosko asked, "Where do you buy two Sukhoi jets?" Stibbe replied: "Uzbekistan. Basically, their presence in the country blocked the rebels or stopped the supply flights of arms, food, ammunition and the illegal export of diamonds from Angola, and after a year to a year and a half, the war there was over."
The Angola war
Angola's bloody civil war started in 1975 and lasted 27 years, with a few short respites. The war pitted the MPLA, the People's Movement for the Liberation of Angola headed by President Jose Eduardo dos Santos, against the UNITA rebels led by Jonas Savimbi. The fighting ended in 2002 after Savimbi was killed by the MPLA.
In their letter, Stibbe's representatives confirmed a host of other deals that LR made with the dos Santos regime: selling Bell 212 helicopters, a Boeing plane for maritime surveillance, an aircraft for government use, air traffic control towers, runway illumination, navigation and landing equipment, and flight communications systems.
"This equipment was not put to and not intended to be put to military use," they wrote, and any connection to arms deals was categorically denied.
But Ami Lustig, a former partner of Stibbe in the LR Group, told Israel's Globes website in 2006: "I would have been happy to be a wealthy arms trader, but we're not. We're a project company, mainly in the Third World – Africa, South America and Eastern Europe – in the fields of communications, construction, agriculture. Our security operations were more paramilitary, like a border security system we made in Portugal with Elbit to prevent smuggling."
The reporter, Shlomit Lan, countered, "You had deals for brokering arms sales for Israel Aerospace Industries." Lustig replied: "It happens. When we make maritime defense systems, we're also dealing with drones, radars and weapons for patrol forces, but arms are a very small product for us."
After this activity in the security industry, LR turned to establishing agricultural villages in Angola as well as civilian efforts in cellular communications and infrastructure. Stibbe later left his two partners, Lustig and Roy Ben-Yami, at LR and founded a company called Mitrelli, which he parted from in 2019. Today, at the Vital Capital Fund, Stibbe makes impact investments for social purposes in Africa and supporting philanthropic activities.
Why then did Stibbe suddenly think to deny old media reports about his previous businesses? And why, after countless supportive articles on Stibbe and his former partners at LR, did his representatives emphasize that he was just a "minority shareholder" in the company and that their client "was primarily involved with development finance"?
Does it have anything to do with the celebratory announcement of Stibbe's planned spaceflight at the Israeli President's Residence last week?
The Google angle
Stibbe isn't the first or last person to ask Haaretz to alter its reports about him. Most such requests seek a change or removal of unflattering articles from Google. These search results may seem like an objective product of algorithms, but behind the scenes a war is going on over the articles' existence and order of appearance.
Media outlets, commercial companies and others who seek a high position on Google employ experts to move their content up in the search results. And others who feel hurt by these results act to remove, hide or change them.
The methods are creative. If an appeal to Google or a publisher doesn't help, some publish a paid Google ad so that their content will appear high on the search list. Others might publish paid marketing content, build websites of their own or launch a blog – anything to push down unwanted results from Google.
People with more resources hire publicists who manage their clients' online reputation; others opt for lawyers to do the job. Of course, some requests to the media for a change or removal of an article are legitimate, but others may engage in aggressive legal efforts to hide information of public interest. The media needs to stand up to such attempts.
An Israeli citizen's demand via British representatives to an Israeli newspaper threatening a lawsuit in Europe, which would require excessive legal expenses for the newspaper, looks like an especially creative example of an attempt to improve one's reputation. Stibbe could have approached the newspaper located a few kilometers from his home.
In the end, Haaretz rejected the request to alter its articles (but agreed to change one detail in one article regarding the years when LR operated in Angola). When reports about Stibbe's spaceflight began to emerge, the significance of this decision became clear.
While a private affair was presented to the Israeli public as a national event – the first Israeli space tourist was introduced as "the second Israeli astronaut" – and as initial reports glorified his past as a champion fighter pilot – as if this had anything to do with his personally funded space adventure – anyone interested in more information could have Googled Stibbe's name and found further details about the man and his past on Haaretz website.
And while Stibbe expressed hope, in his speech at the President's Residence, that the "mission to space will open new channels of cooperation, peace and belief in our ability to look after our beautiful planet for future generations," Haaretz's readers could read about his previous work and ponder how he hitherto dedicated his time for the benefit of this noble cause.
*
Stibbe's representatives said in response: "Eytan is an enthusiastic supporter of strong, vibrant and critical journalism, and considers journalism a crucial part of democracy. Several months ago, Eytan sent several letters asking that imprecise, old information about him be corrected. Haaretz refused.
"This article raises an important point of discussion: Whether there is a place in Israel for a European human rights law called 'the right to be forgotten.' If there were such a law in Israel, the publication of imprecise information could be prevented – which overshadows Eytan's work of recent decades, including developing and investing in infrastructure and projects in developing countries, and exporting Israeli technology in industries including agriculture, water, the environment and construction.
"This comes alongside his ongoing support for peace and human rights organizations. The space initiative by the Ramon Foundation and Eytan, who will wear an Israeli flag on his space suit, opens a special opportunity to advance international cooperation and strengthen Israeli startups and educational initiatives."
SUBSCRIBERS JOIN THE CONVERSATION FASTER
Automatic approval of subscriber comments.

NOW: 40% OFF
ICYMI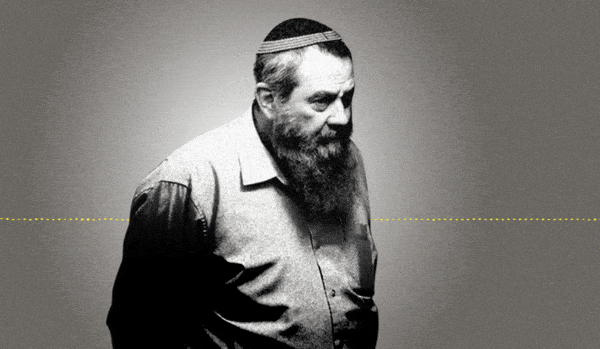 Jewish Law Above All: Recordings Reveal Far-right MK's Plan to Turn Israel Into Theocracy
Why I'm Turning My Back on My Jewish Identity
Down and Out: Why These New Immigrants Ended Up Leaving Israel
The Reality Behind 'The White Lotus' Sex Work Fantasy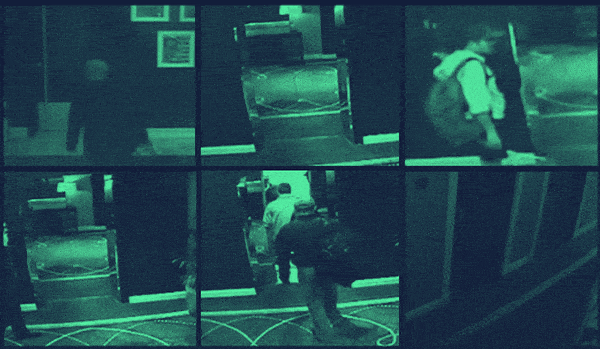 This 'Dystopian' Cyber Firm Could Have Saved Mossad Assassins From Exposure
Comeback Kid: How Netanyahu Took Back Power After 18 Months in Exile