'Deal or No Deal': Declassified Oslo Accords Documents Show Uncertainty From All Sides
Expelling settlers from Hebron, an undivided Jerusalem and a Palestinian state – When Rabin complained to Arafat and Peres admitted a historic mistake
(L-R) Egyptian President Mubarak, Palestinian President Arafat, U.S. President Clinton, Israeli Prime Minister Rabin and Jordan's King Hussein after signing the Oslo II agreements, 1995.
Credit: OHAYON AVI / GPO
In early 1994, four months after the Oslo Accords had been signed, late Prime Minister Yitzhak Rabin said he feared that Israel was making many concessions to the Palestinians without receiving anything in return.
"We keep giving without getting any sign of agreement on their part to anything that we've raised," Rabin told then—foreign minister Shimon Peres in a telephone call at the end of January 1994. "Actually, there's no certainty about whether they've agreed to anything … we need to know if there's a deal or no deal," Rabin added.
The Israel State Archives declassified that transcript and other documents for the first time on Thursday. Taken together, the newly-revealed materials tell the story of the negotiations between Israel and the Palestinians in the aftermath of the Oslo Accords through the signing of the follow-up Cairo Agreement in May 1994, which dealt with establishing Palestinian autonomy in Gaza and Jericho as a first step toward implementing the deal.
In a preface to the declassified materials, the archives wrote that "the documentation being published reveals the great complexity and sensitivity of the contacts involved in the discussions," in which Rabin, Peres and Israeli military and government elite sat side-by-side with PLO representatives, headed by Yasser Arafat, "who had not long beforehand been mired in fighting and hostile operations against each other."
Each step of the process is being revealed for the first time, the archive wrote, including "efforts made to resolve the emotional baggage and enmity between the two sides, as well as the obstacles that ensued and the points of disagreement, the necessary compromises and the efforts to build mutual confidence that would allow both peoples to live alongside each other in peace."
After Peres met with Arafat on January 22, 1994, they decided to hold another round of talks, in which the sides prepared a new draft agreement. Peres said then on Israel Radio that Arafat was "focused and practical," but the archival material shows there were differences of opinion on the Israeli side. Defense officials were demanding that Israel be more cautious, and Rabin's political adviser, Jaques Neriah, wrote the prime minister of his concerns about the wording of the agreement and raised points he thought needed to be addressed. He said that along with some Palestinian compromises, Israel had made its own incautious concessions.
On January 27th, there was another meeting on the draft agreement. On the agenda was a plan to hand over the Gaza Strip and the West Bank city of Jericho to Palestinian control, in stages. "You're giving them something crappy … you wouldn't agree to something like this," Peres told Ehud Barak, who had completed his term as army chief of staff that same month.
"I would have agreed," Barak replied.
Rabin said, "Ben-Gurion would have agreed to take the UN partition plan."
"Arafat is an Arab, he's not Ben-Gurion," Peres replied.
"He's smart," Rabin said. "He understands he's receiving a portion. Then there's a continuation and a commitment to a permanent (agreement)," Rabin said.
"He understands this is a historic process," Barak said.
Rabin added: "He's getting something incredible, something he never even dreamed of."
On March 18, 1994 a few weeks after Baruch Goldstein massacred 29 Palestinians at the Tomb of the Patriarchs in Hebron, Peres met with the late Faisal Husseini, a senior Palestinian official. Husseini wondered why Israel was not expelling the settlers from Hebron in response to the massacre. "We hear that in some schools, students and teachers are justifying the massacre," Husseini said. "In Hebron, the settlers' children are taught that a non-Jew is like an animal."
He added, "So why then don't you remove from Hebron those who forced themselves on this place and who hold positions so different from yours? Rabin even said they're not a part of you. I don't understand why you don't remove them from the city, even if only for security reasons," Husseini said.
Peres replied: "I agree that settling Jews in Hebron was a mistake." He blamed the Likud party, which "tried to create a map that wouldn't allow for an agreement. Our task is to change this situation without bloodshed."
Peres added that "There are bitter memories of murder and blood in Hebron on the Jewish side too," he said, referencing, among others, a 1929 massacre of Jews in the city during the British Mandate era. He also cited legal reasons that posed an obstacle to removing settlers from the city, including Jewish property there.
Husseini asked Peres to first discuss the "idea of a Palestinian state," and Peres replied that it's too soon for that. Husseini said, "do you fear a Palestinian state for demographic reasons?" Peres replied that it was for military reasons.
Husseini raised the issue of Jerusalem, and said there were two possibilities. "It can either be the capital of Israel alone, or a joint capital and the capital of the Middle East."
Peres refused to hear the latter option. "There is no precedent for dual sovereignty over one city. You won't be able to deny us our only capital, Jerusalem. It was never an Arab capital, even when it was under Arab rule."
Two days later, Rabin spoke with Arafat. "There are enemies of peace on both sides and I don't mean only the Palestinian side – there are enough on Israel's side, too," Rabin told him. "Just few days ago, there was a large protest against me, 40,000 people, where they burned a picture of me. They placed your kufiyah on my head …. I don't care about that. I am committed and I want us to succeed as soon as possible to advance negotiations."
A month later, on April 20th and 21st, 1994, Peres met with Arafat in the Romanian capital of Bucharest. "Don't take our internal situation lightly. Rabin goes around the country and people shout 'traitor' at him," Peres told Arafat. Arafat replied that he is "very depressed" about the lack of progress in negotiations.
"You're mistaken," Peres encouraged him. "You're getting closer to the greatest achievement of your career. With the courage you've shown and the compromises you've made, you're about to achieve for your nation something that nobody has ever achieved for them," he said.
Arafat insisted on receiving "something concrete" from the Israelis with which to present his achievement to his people. Among other things, he offered the option of removing settlers from Hebron. "Why doesn't Rabin discuss the liquidation of the settlements in the territories?" Arafat asked, adding that he was promised that the settlers would be removed from Hebron.
"I was told that the yeshiva students would be moved to Kiryat Arba. This wasn't carried out despite the fact it was explicitly promised to me," Arafat told Peres, but refused to say who promised him. Later he said that this plan, which called for transferring 42 settler families from Hebron to Kiryat Arba, was accepted by Rabin, but that deputy army chief Amnon Lipkin-Shahak asked the Palestinians not to raise the subject.
Arafat also requested that Israel release Ahmed Yassin, the Hamas leader then imprisoned in Israel. "He's a severely disabled man, he's a product of the schism within Hamas, his release would serve us both," Arafat told Peres.
Peres wondered whether Yassin would agree to "come out publicly against terrorism," and Arafat replied in the affirmative.
Referring to the terror attacks against Israel, Arafat said, "the orders come from officials in Syrian and Iran. Iran gives them funding, which pushes them to carry out attacks." Yassin was released at the end of 1997, after Israel's botched attempt to assassinate Khaled Meshal in Jordan. In 2004 Yassin was assassinated by Israel.
"Naturally what is being published reflects mostly on the mood and conduct of the negotiations on the Israeli side," the archive said, but through the documents, there is much to learn from what was taking place on the Palestinian side as well. The full picture will need to wait, though, until the Palestinian documents are declassified in turn.
Click the alert icon to follow topics:
SUBSCRIBERS JOIN THE CONVERSATION FASTER
Automatic approval of subscriber comments.

NOW: 40% OFF
ICYMI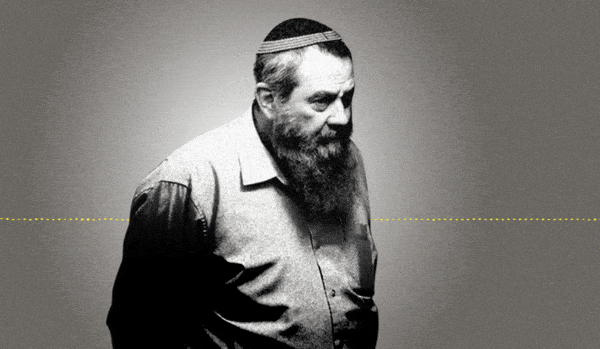 Jewish Law Above All: Recordings Reveal Far-right MK's Plan to Turn Israel Into Theocracy
Why I'm Turning My Back on My Jewish Identity
Down and Out: Why These New Immigrants Ended Up Leaving Israel
The Reality Behind 'The White Lotus' Sex Work Fantasy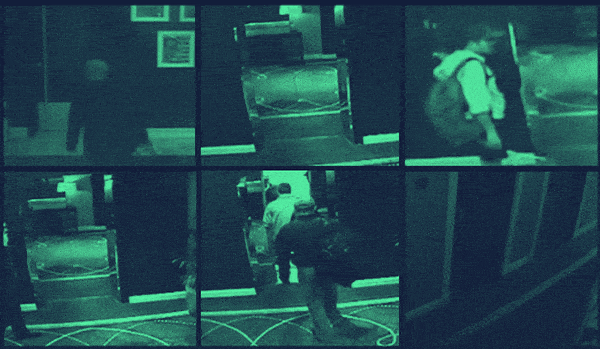 This 'Dystopian' Cyber Firm Could Have Saved Mossad Assassins From Exposure
Comeback Kid: How Netanyahu Took Back Power After 18 Months in Exile