More Than Fish: Sea of Galilee's Top 20 Restaurants
Haaretz headed north to Lake Kinneret, and returned with delicious recommendations
A grilled seafood platter at Aleta.
Credit: Anatoli Michaelo
One of our many goals at Haaretz is to dispel the myth that Israel has no culinary life outside of Tel Aviv. This time, we're tackling the area around Lake Kinneret (a.k.a. the Sea of Galilee) in the north. It boasts some of the country's best restaurants, which deserve a visit not only at peak season.
Aleta
Is location everything? Probably, judging by Aleta, which enjoys spectacular views thanks to its prime, beachside location. It specializes, as you might expect, in fish and seafood.
What's on the menu? This fine dining establishment offers interesting and original fish dishes made with high-quality ingredients. Even the desserts are incredibly fancy, making Aleta one of the few options in the area for a truly celebratory dining experience.
Don't miss: The day's catch determines much of the menu, so it's always worth asking about the specials. Don't skip the shrimp tortellini, which are a particularly delicate delight.
Aleta, Shaldag Beach, Moshav Kinneret Junction
1910
Among the stone houses of Kibbutz Degania Alef lies 1910, one of the area's most popular restaurants – a place whose spectacular seaside setting lets you feel a little like a foreign tourist. Named for the year the kibbutz was founded, this is a destination restaurant.
What's on the menu? Italian and other Mediterranean offerings, including pizza, pasta, risotto and gnocchi, but also meat and fish dishes – and a decent selection of vegetarian options that go beyond sides and salads.
Don't miss: The pizzas are extremely popular, for good reason. If you're not in the mood for Italian, go for the excellent gyros, made in a tabun oven.
Restaurant 1910, Kibbutz Degania Alef
Shirat Habasar
As you'll soon see, there's no shortage of meat restaurants in the area. But Shirat Habasar is special. It's only open three evenings a week, Wednesday to Friday, for changing "concept" meals. Owners Shira and Elad Kornfein live and love meat, and cater to serious carnivores. Vegetarians should look elsewhere.
What's on the menu? On Fridays, the menu focuses on massive sandwiches that attract young people from all over the area. Smoked meats also get their due.
Don't miss: The menu is prix fixe. Pace yourself: Some of the best dishes are served toward the end of the meal.
Shirat Habasar, Kvutzat Kinneret
Rutenberg
Rutenberg is probably the leading Israeli practitioner of the farm-to-table movement. The building in which it's located, nearly 100 years old, and the view of the Jordanian border and beyond, are worth a visit in themselves.
What's on the menu? A tasting menu that is a celebration of local ingredients – starting with the produce, much of which comes from the kitchen garden – and including the meats and cheeses. The menu is highly seasonal, and includes a carefully selected wine list. At lunch hours a lighter version of the tasting menu is served. The adjacent wine bar serves fine wine by the glass and snacks.
Don't miss: The tasting menu changes frequently and doesn't offer options. I advise that you surrender to the experience and be open to new flavors.
Rutenberg, Old Gesher, Kibbutz Gesher
Fresca Pizzeria Napoletana
What can we say about Fresca Pizzeria Napoletana that hasn't already been said? One of the first Neapolitan pizzas in Israel still tops our list of the country's tastiest pizzas, making it a must-stop on any trip.
What's on the menu? Pizzas, some great desserts – and that's it. The menu is limited yet tightly packed, and it's hard to go wrong with any choice. Even so, our heart is always reserved for the classic Margherita and the pizza with burnt potatoes, creme fraiche and lemon zest, which you really shouldn't miss. The pizzas, which are baked in less than a minute in a huge, hot tabun oven, are a masterpiece of delicious and airy dough. They are served with a combination of classic or slightly more original toppings, which always make us happy with our order. Also, leave room for dessert, especially if the place's pastry chef, Chen Avraham, goes really experimental during your visit.
Fresca Pizzeria Napoletana, Kibbutz Masada
Magdalena
Magdalena is located in a commercial center, but don't let that deter you. This restaurant is worth traveling to from afar, as it is one of the most special establishments in the north – and perhaps even in Israel. This is partly because of the spectacular views of Mount Arbel and surrounding area, but mainly because of the exquisite food. Chef Zozo Hanna's menu presents Arab cuisine in all its glory. In a truly captivating manner, he celebrates the culinary tradition he grew up in and updates it for modern times.
What's on the menu? You'll find world-class versions of all the classic Arab dishes here, starting with makdous (oil-cured eggplant) and kibbeh nayyeh (based on raw, minced lamb), going through shish barak or tabbouleh dumplings (the chef's versions, of course), and ending up with stuffed lamb neck or shish tawook (chicken skewers). For those who are a little daunted by the variety, we recommend the tasting menu, which includes all of Magdalena's greatest hits. Dining here is not cheap, but it's a real treat and well worth it.
Don't miss: If you can afford it, go for the tasting menu. If not, ask if there are any seasonal salads that aren't on the menu. I like to focus more on the appetizers than the entrees here; they're generally a little more interesting.
Magdalena, Migdal
Tanureen
Zozo Hanna runs another restaurant nearby, Tanureen, which is older and smaller than Magdalena. When we say "small," we mean the menu and the price, because the restaurant itself is not small. The Arab dishes served in the large dining space come in a simpler, "homemade" style that may be less sophisticated than Magdalena but are still excellent.
What's on the menu? Many salads are rushed to the table as you sit down. The variety is breathtaking, in style and taste. Also, the quality of the ingredients is remarkable. There are no commercially made salads here, no dish taken out of a can. Everything is special, tasty and interesting both on the eye and the palate. The main dishes are traditional Arab cuisine, and they're large and very affordable.
Don't miss: The burned pitas with garlic spread that come with the appetizers are an addiction you owe yourself. Also, don't miss the shish barak, which is nothing fancy but insanely delicious.
Tanureen, Migdal
Angus
When it comes to meat, the Angus brand is well known in Israel – and for good reason. This restaurant, owned and operated by the Dabbah family (but mainly Fadi Dabbah), is the main spot for the family's meat products and nationwide distribution. Fadi keeps the choicest cuts for the restaurant, so you can be sure of the high quality with all of the dishes.
What's on the menu? Meat, of course. You can find all the classic options here, but also some lesser-known ones. You can also enjoy American cuts. The whole menu is about meat – but not just beefsteak. Hamburgers and many other meat dishes are also on offer.
Agnus, Migdal (near Magdalena)
Moshbutz
From Migdal, we head north to the Golan Heights. Ramot, a moshav near the eastern shore of Lake Kinneret, is home to Moshbutz, a culinary institution that has gone through many incarnations through the years. Yet it's not just a meat restaurant with a spectacular view of the Galilee or the Golan: Moshbutz manages to rise above such simplistic pigeonholing. It is now regarded as an excellent restaurant – not the kind you label as merely "not bad" among your northern options. Chef Erez Regev is responsible for the carefully selected local ingredients, and he is one of the leaders of the local farm-to-table movement. You can be sure that every vegetable served here was grown on the local farm and the bread baked at the local bakery.
What's on the menu? The menu focuses on meat dishes and large cuts, but you can also find classic bistro dishes such as liver pate, roasted eggplant on tahini, carpaccio and roast beef, cheese ravioli or beef ragout with pappardelle. Beyond that, the hamburger is wonderful and is easily one of the best in the country.
Don't miss: It's always a good idea to ask what aging beef cuts are available. If you are a true carnivore, the hunter's pan (for two) will give you with everything you need.
Moshbutz, Moshav Ramot
Tzel Tamar
Between the innovative Rutenberg and the Italian Fresca Pizzeria Napoletana, this is one of the area's oldest and most dependable establishments. It continues to prove popular with families, as well as local residents looking for a good place to eat.
What's on the menu? Everyone can find something on the eclectic menu, starting with meat, fish and seafood dishes, plus breads from the tabun such as pizza or focaccia, and of course breakfasts. You can sit outside or take shelter inside with the air-conditioning.
Don't miss: The pizzas that emerge from the tabun oven here are particularly delicious. Also, there are almost-always specials worth asking about, such as a pasta dish with shredded meat.
Tzel Tamar, Kibbutz Ashdot Yaakov Ihud
On the River
This is another great location – arguably the only one to rival Aleta (which belongs to the same owners). If you aren't bothered by the heat, we recommend that you sit on the balcony that sits atop Yardenit (aka the Yardenit Baptismal Site), overlooking a beautiful bend on the Jordan River. On the River is a lovely bistro that straddles the line between family restaurant and more serious place. When nighttime falls, it becomes more of a hangout joint, with a diverse drinks menu and sexier vibe. Visit earlier in the day for a full or light meal and the stunning views.
What's on the menu? A standard mix of Italian and Mediterranean that can be found in many restaurants in the area. Pita and pasta lovers will find what they are looking for, but so will carnivores. Fish and seafood lovers won't feel neglected either.
Don't miss: Somewhat surprisingly given the location, the hamburgers are the outstanding item on the menu. And if the weather isn't too hot, don't skip the chestnut gnocchi.
On the River, Jordanian Compound, Kinneret
Mulan Patisserie
Located in Givat Yoav, with an incredible view of Lake Kinneret, this little patisserie serves breakfasts and mezes. However, it specializes in sweet and savory pastries that are great fun to enjoy together with the view and mountain breeze – even on the hottest days of summer – afforded by its lofty location.
What's on the menu? Chef/pastry chef Yael Sharabi offers a delightful selection of cakes, pies, tarts, cookies and more. The only dilemma is what to order and what to leave for another time.
Don't miss: It really doesn't matter what you decide to order, but don't skip the dessert plate with wonderful cheeses, homemade spreads and the tastiest crackers ever.
Mulan Patisserie, Bai Gali Mongolian Village, Givat Yoav
Marinado
Marinado is the first name that springs to mind whenever the subject of meat restaurants in northern Israel crops up. You can dine here or you can buy meat for a cookout, along with everything you could possibly need – from sauces to charcoal and alcohol.
What's on the menu? The restaurant is also a butcher shop with a menu catering for carnivores. Huge cuts of meat, aged steaks, lamb, homemade sausages and more. This is a paradise for meat lovers run by people who tend the cattle and sheep, ensuring they have the highest quality meat.
Marinado, Kibbutz Ein Gev
Tibi's
Chef Haim Tibi's restaurant is located between Lake Kinneret and Vered Hagalil. The restaurant has a rustic design and while focusing on meat dishes, offers far more as well.
What's on the menu? Lovers of steak and less popular cuts such as calf sweetbread will be at home here, but there are also tasty nonmeat options such as the homemade pasta. Tibi's creativity is clearly visible in the menu, creating a more upmarket dining experience than at other meat restaurants in the area.
Tibi's, Vered Hagalil Guest House
Saba Haviv
This small restaurant lies in the heart of a residential neighborhood in Tiberias and is the current iteration of Ilan's Kebab Restaurant, a local legend.
What's on the menu? The menu is built around kebabs and other brochettes that can be ordered in a pita or served on a plate. Basically, it's a skewer restaurant, but one that maintains high standards throughout the menu, whether that be outstanding meat or lovely fresh salads. If you want, you can call it a posh skewer joint – and we say that as a compliment.
Saba Haviv, Gimel neighborhood, Tiberias
Ein Gev Fish Restaurant
The kind of place you might imagine were you to think of a fish restaurant on Lake Kinneret, with its simple, no-nonsense design and menu topped by St. Peter's fish – aka tilapia, the pride of the Kinneret. Ein Gev Fish Restaurant is not a place you come to for a celebratory meal or a special occasion. This is where you come for excellent local fish without the fuss.
What's on the menu? You can find other fish here, of course, but the St. Peter's is what it's all about. The restaurant prepares the fish fried, grilled or sautéed. The menu also includes meat and vegetable dishes for those who aren't fish lovers, with the same simplicity and dishes that everyone loves.
Ein Gev Fish Restaurant, Ein Gev harbor
The Edge of the River
Another restaurant opened by Hanna, though he later moved on. But what he left behind is what we like most about this restaurant: its simplicity – a surprisingly rare commodity when it comes to restaurants in the north. Come for the simple and tasty local Arab food. No one will look askance if you come just to enjoy a bowl of the restaurant's freshly made hummus with pita.
What's on the menu? All the favorites of the Arab kitchen, but it's worth focusing on the more special items on the menu such as stuffed grape leaves, shish barak meat dumplings, the excellent fatayer pies and the mujaddara rice and lentil dish that comes piled high with fried onions. With five types of kebab, with different spices and flavors and special side dishes, kebab lovers will be in heaven. The food here is simple, tasty and homy, and is also decently priced.
The Edge of the River, Ginosar
Avi's Restaurant
Another Tiberian skewer restaurant that is very popular with locals and has enjoyed a loyal following for years.
What's on the menu? You will find all the favorites here, from chicken off the bone through to kebabs and calf sweetbread, as well as grilled fish dishes. Don't come here if you are looking for surprises: Avi's Restaurant is a place to come if you want somewhere with great brochettes, freshly cut fries and salads that are always tasty.
Avi's Restaurant, 1 Kishon St., Tiberias
Zuza Patisserie
French patisseries have been springing up across the country in recent years, and Lake Kinneret has not escaped the trend. Zuza is the latest top-quality patisserie to open in the north.
What's on the menu? Set amid a colorful garden, every pastry you could possibly imagine is on the menu here – from croissants dripping in butter to layered pastries filled with cream and fresh fruit, as well as quiches and small sandwiches. Everything is freshly made on the premises. Drop in for dessert or take some pastries for the road.
Zuza Patisserie, Kinneret
Abu Salah
Skewer restaurant Abu Salah is a real throwback – including its location at a gas station a few minutes' drive from Lake Kinneret at Amiad. The large tables suggest a family restaurant where you come to "stuff your face." But actually, the food here isn't bad at all. On weekends, the place is packed, service is fast and efficient, and hundreds of families eat and enjoy themselves. If you are looking for a skewer joint for a quick stop, Abu Salah would definitely be a sound choice.
What's on the menu? Grilled meat on skewers, of course. Loads of salads will be served to your table, but you can select which ones you want so you won't be inundated with salads no one likes. Main courses are brochettes and meats on the grill, along with classic dishes from the Arab kitchen such as musakhan (roast chicken with sumac and red onions) and tabeh – spring chicken stuffed with rice and pine nuts, which is one of the restaurant's specialities.
Abu Salah, Paz gas station, Amiad
Click the alert icon to follow topics:
ICYMI
Ken Burns' Brilliant 'The U.S. and the Holocaust' Has Only One Problem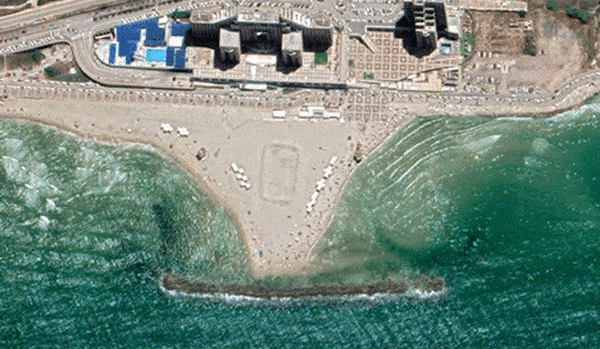 Facing Rapid Rise in Sea Levels, Israel Could Lose Large Parts of Its Coastline by 2050
As Israel Reins in Its Cyberarms Industry, an Ex-intel Officer Is Building a New Empire
How the Queen's Death Changes British Jewry's Most Distinctive Prayer
Chile Community Leaders 'Horrified' by Treatment of Israeli Envoy
Over 120 Countries, but Never Israel: Queen Elizabeth II's Unofficial Boycott