Archaeologists Find Exotic Imports in Trash Pile on 'Israeli Silk Road'
Exquisite silks and cottons from the East and Nubia have been discovered at Nahal Omer, a way station along a previously unknown desert highway
Ancient fabric from 1,300 years ago found in the Arava.
Credit: Guy Bar-Oz et al.
The Silk Road isn't a road per se, it's a sprawling network of trade routes in use for over 1,500 years, connecting East and West and branching into Africa. Its main artery stretched from Xi'an, China, to Palmyra in Syria and Constantinople, today Istanbul.
Now Israeli and German archaeologists excavating the Nahal Omer site in the Israeli desert report an extraordinary find of silks imported from Asia and cotton fabrics apparently from India. They were found in the garbage of an Islamic-period estate dated to the eighth and ninth century – or rather pieces of the exotic fabrics were found.
This is by far the largest-ever find of textiles from that period, says Prof. Guy Bar-Oz of the University of Haifa, the leader of the excavation. It's part of a project with Prof. Berit Hildebrandt of the University of Göttingen in Germany and Dr. Orit Shamir of the Israel Antiquities Authority. They've been working in collaboration with Dr. Roi Galili of Ben-Gurion University and Nofar Shamir of the University of Haifa, with funding provided by the German state of Lower Saxony.
"From the entire first millennium C.E., perhaps a few hundred pieces of textile have been found," Bar-Oz says. At Nahal Omer the researchers have found about 800 or 900 fabric pieces, radiocarbon-dated to the seventh and eighth centuries. The richness of evidence leads them to believe that this was a way station along a branch off the traditional Silk Route north of Israel.
The story of this archaeological enlightenment begins with a researcher in the 1980s squatting at Nahal Omer and pulling up a fragment of cloth, according to Bar-Oz.
Originating in the sixth century, the late Byzantine period, Nahal Omer may have been an estate, or at most a small village, Bar-Oz says. The researchers found the ruins of a few homes and an open mosque, dating from its heyday in the Early Islamic period, the eighth and ninth centuries.
In 2018, archaeologists headed by Bar-Oz began excavating the site, and after just scratching the surface, when they realized what they had, they stopped right there. They needed to raise money so they could explore the site properly, he says.
Newly funded, they began digging again. "Our expertise is trash middens [refuse heaps]. We excavated 5 cubic meters, like a Suzuki Alto in volume," Bar-Oz says. "The sheer density and diversity of the finds was insane. Cotton, flax and silk; leather made into sandals; shoes and bags. We found hygiene products: ancient Q-tips and bandages." They also found belts and buckles, as well as mats and basketry made of date palm fibers.
The researchers didn't find much of the usual detritus of human occupation such as broken pottery, bones or metal implements.
Heir of the Incense Route
The Silk Road was a convoluted affair, Bar-Oz notes. Routes passed over land and sea, and Nahal Omer was on a side route crossing the Arava desert and near a crossroads of two major trade routes. It would probably have been on the road to the ports of Gaza and Ashkelon, Bar-Oz says.
Ancient trade passing through the Arava isn't a new discovery. But there's a wrinkle regarding this branch of the Islamic-period Silk Road. It's essentially a perpetuation of an earlier trade route that had been thought to have collapsed much earlier.
From about the third century B.C.E. until the second century C.E., a trade route called the Incense Route connected southern Arabia with the Mediterranean at Gaza and Ashkelon. Trade along this route was believed to have collapsed during the Byzantine transition, Bar-Oz explains.
Now the evidence shows that at least this stretch of the Incense Route stayed in use until the ninth century, with goods making the journey like frankincense in one direction and spices in the other. Merchants were trading gorgeous silks, cottons and other fine items.
It's no surprise to find that they were trading in these lovely fabrics. "Marco Polo reached Acre from Venice and walked to Xi'an in the 11th century," Bar-Oz says. "We knew of the route to Palmyra, but we had never found a pile of artifacts like this, which was necessary to draw the line of the route" – the "Israeli silk road."
A very strange animal
The Nahal Omer study is part of a broader exploration of ancient trash found at sites along trade routes. Indeed, globalization is not a modern phenomenon.
The silk found at Nahal Omer is among the earliest such stuff found in Israel. But where exactly it came from remains an open question, Prof. Hildebrandt says. Nor is it clear when the silk trade began. "It's very difficult to say when silk first was known in the Mediterranean," she says.
Some researchers think it was cultivated in the Mediterranean region as early as the fourth century B.C.E., if not earlier, in the Bronze Age. But it probably reached the Mediterranean by Hellenistic times, as suggested by an inscription that mentions silk in the second century B.C.E.
Silk became popular in Roman times as shown by texts starting in the first century B.C.E. One snag with pursuing the historical record is that some ancient authors confused cotton and silk until late antiquity, and had little idea how the exquisite fabric was produced, Hildebrandt says.
"Many authors thought silk was combed from leaves," she says. "One Latin author in the fourth century C.E. had the funny idea that silk was actually made from an animal, an 'Indian worm' that turns into a plant that turns back into an animal that turns into a plant again."
And at some point there may have been silk production in the Mediterranean. "Aristotle in fourth century B.C.E. describes the different stages of the silkworm's life cycle," Hildebrandt says.
"He's beautiful in describing it … but writes that silk cultivation was invented on a Greek island. I don't believe the idea that it was invented on a Greek island at this time, but it's hard to prove since we don't have enough evidence. Aristotle might have seen and described the animal, but I doubt he knew what to use its product for. We don't have clear archaeological finds pointing to any silk at this early time in the Mediterranean, let alone silk cultivation."
The second-century-B.C.E. inscription that mentions silk is the inventory of an Artemis temple in modern-day Turkey.
Later Roman authors writing about silk in Hellenistic times may have colored their descriptions with information from their own time. Aristotle may not have written the part about silk cultivation, because we have no parallels for this for this early time, Hildebrandt says.
So where did the Nahal Omer silk come from? The team will analyze patterns, weaving techniques and other features to establish the places of production, both of the silk thread and the fabrics. The options for the provenance of the raw material include China and India, but possibly also the Mediterranean.
How the worm turns
For that theory we turn to the sixth-century author Procopius, who describes two monks who sought to alleviate Emperor Justinian's annoyance at the exorbitant cost of imported silk by filching silkworm eggs and smuggling them back to the Byzantine Empire. Where they obtained the eggs exactly is disputed, Hildebrandt notes.
"The monks showed him how to cultivate them because the cultivated silk moths from China are divas among insects," she says. "They react to noise, smell, light, anything, and easily get sick. If you can't treat them like a prima ballerina they easily die, or produce inferior silk." So this is the story of how the Byzantine silk industry arose.
So where did the silk at an early Islamic site on "Israel's silk road" come from? Not from Nahal Omer, but that's about all we can definitely say.
Hildebrandt adds that the white Chinese silk moth species produces delicate white silk, while multicolored Indian silk insects produce a browner less-even silk called wild silk. Future research will also seek clues on how silk trade and cultivation developed along the Silk Road.
Hildebrandt notes that even if you make silk in your backyard, you may still want to import finer luxury brands.
As for cotton fabrics, based on patterning, they may have come from India and/or Nubia in northeast Africa, both famed centers for cotton in the Early Islamic period.
Wondrously, this is the second find of ancient cotton from the Indian subcontinent in Israel – the first being from about 7,200 years ago and believed to originate in what is today Pakistan.
Some of the cotton displays ikat weaving technique: The warp is tied and dyed before weaving. While ikat is rare in the Middle East, wall art from the sixth century C.E. in India's Ajanta caves show people wearing clothes that look just like the textiles found at Nahal Omer.
In previous work, Shamir of the Israel Antiquities Authority reported the discovery of the earliest "cut to shape" tunic made of linen found at Nahal Omer. It had holes and burn marks and was probably discarded after having been worn until it could be worn no more.
And maybe Nahal Omer, just 40 kilometers (25 miles) from Petra as the crow flies, shows an Iranian influence too. The researchers found fabrics of white cotton woven together with dyed wool, a process used to this day in Persian rugs.
Click the alert icon to follow topics:
SUBSCRIBERS JOIN THE CONVERSATION FASTER
Automatic approval of subscriber comments.

NOW: 40% OFF
ICYMI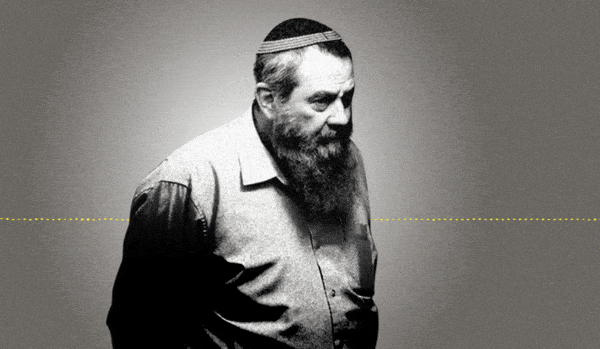 Jewish Law Above All: Recordings Reveal Far-right MK's Plan to Turn Israel Into Theocracy
Why I'm Turning My Back on My Jewish Identity
Down and Out: Why These New Immigrants Ended Up Leaving Israel
The Reality Behind 'The White Lotus' Sex Work Fantasy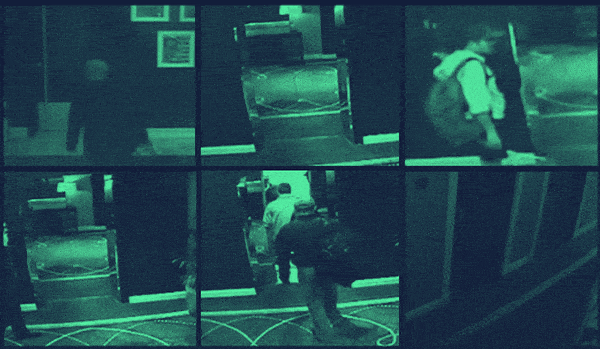 This 'Dystopian' Cyber Firm Could Have Saved Mossad Assassins From Exposure
Comeback Kid: How Netanyahu Took Back Power After 18 Months in Exile