Out of Character
He is starring in three productions at the Haifa Municipal Theater, but Salim Dau is not doing so well. His world, says the Arab-Israeli actor, has fallen apart in the last few months.
In all of the 32-plus years Salim Dau has been acting on the stage, the other night was the first time he ever missed a cue. And a performance or two before that, he forgot to put on the false mustache that belongs to the persona of the character he's playing in "Rembetiko," the new production at the Haifa Municipal Theater.
"I'm not here, I'm confused, I feel lost," he says. "Luckily Maisa, my youngest daughter, is also in this production. I sit with her in my dressing room, I hug her, and I forget the world. Without her, I wouldn't be able to function in the theater now."
Dau, 51, doesn't want to talk politics. He doesn't want to, but he can't help himself. "I talk about my feelings, and I feel as if I'm in mourning. I sit all day in front of the television and cry. Naturally, I'm not focused during performances, because after what I see on TV, I don't have the strength to stand up, I don't want to shave and dress, I wander around every day depressed. The only way I can get it together is to take refuge in the love of my family. Some days I hate this country. Some days I'm angry; some days I'm out of it. I feel that I am completely lost here and that I don't belong anywhere on earth. And I also have a lot of Jewish friends, which makes everything much harder."
Meanwhile, despite his sense of loss and despair in recent weeks - especially since the Israel Defense Forces incursion on the West Bank - he's been starring in three productions at the Haifa Municipal Theater. He plays Davis in Harold Pinter's "The Caretaker"; he's the narrator in the musical "Irma La Douce"; and in the newly opened "Rembetiko" (Greek for "the blues singer") by Costas Ferris, he plays Panagis, a virtuoso bouzouki player, husband of singer Adrianna, and father of the well-known popular singer Marika Ninou.
As Panagis, Dau gets drunk and, during a quarrel, accidentally kills his wife (played by Riki Gal), thereby sealing the fate of his talented daughter. The play features a lot of Greek-style soul music and Dau, at 51, finds himself singing in Hebrew. "When I sing in Arabic, the music is there in my entire body, I sing it right, intuitively. In Hebrew, it's another story entirely - there are no quarter-tones, no Arabic scales. It's not music that I connect with in the same way. In `Rembetiko,' they somehow let me sing mawwal [a melancholy vocal improvisation] because, after all, it's Turkish, not totally Greek, and `gliding' is permissible ... so I can go with the way I feel it ought to be."
With Pinter's consent
None of the productions in which he is currently acting is political per se. With some effort, one might detect hints of the Israeli-Palestinian conflict in the Hebrew version of "The Caretaker," which was launched with Pinter's consent and with his support. The playwright's anti-Israel political stand is well known. "Rembetiko" deals with the Greek-Turkish conflict; there's occupation, war in Cyprus and a lot of depression.
Dau doesn't mind doing theater that is not political: "I have no problem acting in Hebrew, in Israeli theater, in apolitical productions. I would, of course, like to do good Arabic theater in Israel, and take part in productions that touch me personally, but I can express myself my own way in solo performances and in projects that I initiate and do myself."
You don't feel a need to act in Arabic?
Dau: "I've done theater in Arabic. With Ilan Toren and Makram Khoury and Yusuf Abu Warda. We did [Samuel] Beckett in Arabic and it had a long run. I've acted in Arab theater, but these days we have nowhere suitable for it. The marketing isn't good enough. And our audience deserves theater that's not condescending, that will really touch the audience and `talk' to it on an equal basis. I have a need, a real need, to act in my own language. When I have the chance, it's really something. To mount my one-man production, `Shvita Ptuha' [`Open Strike'] at the Haifa Municipal Theater auditorium, I invested NIS 11,000 of my own money and sold tickets myself. There wasn't a shop in [the Arab neighborhood of] Wadi Nisnas where I went in and they didn't buy tickets from me. They were so excited that someone had come to them."
Dau tries to get his projects produced through an association for theater and cinema that he founded two years ago. Meanwhile, he struggles without much success to get financial aid from various sources, and recruits friends and even relatives to help out. Our interview takes place on Memorial Day. Dau's wife, Suhad, enters the house laden with shopping bags full of groceries she will use when she cooks for the film crew that will be working with them the next day, "on your Independence Day," says Dau with careful emphasis - "our Nakba [`catastrophe'] day." They're filming a documentary that he began producing two years ago and which he hopes to finish this month, in time to be screened at the next Haifa Festival.
"I didn't choose this day by accident. The film, to be called `Maftehot' [`Keys'], deals with 15 houses in 15 villages destroyed in 1948. This is the story of the uprooted, of people expelled from their homes but who still live in the State of Israel and still have the actual, authentic keys to their original homes. Some of them sleep with their key under their pillow and have waited 54 years to return to the house that this key opens. The house of one of these people was destroyed, and when we went there, 50 years later, to see the place, he found the key under the rubble.
"I began the filming at my mother's village, El Bireh, where today Ahihud stands. Mahmoud Darwish, the famous poet, was born there. My mother never forgot the village of her birth, and she has never stopped talking about it."
`This land belongs to me'
Dau himself was born in the Galilee village of Ba'ana, near Carmiel, to a Christian family with nine children. His father was a farmer and a merchant, and much of his land, relates Dau, was confiscated in 1963 for the benefit of the Jewish city built nearby. "I don't forgive and I don't forget. The strong took what they wanted to take. That's how it is. I can't go by Carmiel without having the thought cross my mind that this land belongs to me. My father never sold it. Not just because he was offered an insulting price, but also so that his children could tell themselves and tell other people that this land is theirs."
His mother, of the village that was razed, didn't know how to read or write. She was a seamstress who made her living sewing traditional clothing for people from all the villages in the area. "She raised nine children, did the housework, herded our sheep, prepared food, washed our clothes, and took care of my father to the point even of removing his shoes for him when he came home. She wasn't a feminist. But thanks to her, I saw from childhood how the society in which I was raised treats women and men differently, and from childhood, I fought my sisters' battles."
Dau has six sisters and two brothers, one of them younger than he is: "My brothers were very tough in how they related to my sisters, and as a child, I always took my sisters' side and wanted them to be free. I love women. Maybe that's why I have three daughters."
Among the projects he is working on these days is a CD of lullabies from his childhood, and a script he is writing based on "The Barren Woman," a short story by author Mohammed Shaheen, a Palestinian from Jerusalem now living in Damascus. It's about the status of women in Palestinian society and takes place in a small village whose residents believe infertility is contagious, that a new mother who chances to encounter a barren woman will become infertile herself. They never admitted, Dau says, that men are often the ones with the infertility problems.
Another project, also based on a Shaheen short story, "Sa'id," and written by Dau with Jorge Gurevitch, recounts an old Galilee legend about a refugee child expelled from his village during the Turkish conquest of the region. Along with the other residents of his village, he ends up in the desert, where his identity is revealed and he is oppressed by the others, even castrated.
Is that another attempt to deal with conquest and expulsion and oppression, but from a safe distance?
"No, it's just an attempt to translate a wonderful story into film. But everything is always connected to our life here. In `Shvita Ptuha,' which has already had a run of over four years, I play a street cleaner who rebels when there's a flood. His entire village is swimming in shit and he and the other residents feel like they're choking. He calls together everyone in the village and explains what they have to do to cope, to get the head of the city council to do something, because it's become impossible to breathe in the village.
"It's a satire and I don't hesitate to make fun of Arabs, too - the political system, the promises people get before an election, and the zero, the nothing, nada, we always get after an election, so that here in Israel we are always marching backward instead of making progress."
The script was written for Dau by Mohammed Ali Taha; Makram Khoury was the director. "I decided to make people laugh because then they pay attention, and they come back to see me four and five times. And besides, I enjoy playing around that way. People laugh so hard they cry, and even I sometimes choke up and can't go on with my lines. This production helps me find the balance, a way to express myself that I find missing in ordinary theater."
Farmer at heart
Although he says repeatedly that he feels himself to be an outsider at home and at work, a stranger who hasn't really adjusted, Dau always had starring roles in the exact center of the consensus, and his image is very different than that of more radical colleagues like Mohammed Bakri. He had leading roles in a series of films, including the starring role in "Avanti Populo" (1987), which brought him tremendous popularity, and "Ha'otzer" ("The Curfew," 1993), which won him an award an Israeli best-actor award. He played in the TV series "Neighbors," with a coexistence theme, and was artistic director at Beit Hagefen, the Arab-Jewish center in Haifa.
"I don't accept this term, `coexistence,'" he says, preferring to call it - what? "Living. We live here. I live in Haifa, but I'm not a native of Haifa, I'm from Bana, and everything I have, had, or will have, I brought with me from there."
In Haifa, he lives on Hashalom Street. It's a small street, almost hidden, that slopes down from the Hadar Hacarmel district. From the windows of his penthouse, he can see the sea, the port and the Baha'i temple stretching along the hillside. He keeps an impressive garden. There are endless herbs in window boxes, and in larger planters, he grows citrus and olive trees, a sabra cactus, ficus and a great variety of flowers.
"This is my refuge," he says. "Here's where I run away to. I have this garden because I'm a farmer at heart and this is my small way of bringing the village here to this place. I learned from my father everything one needs to know about the soil, and I work for hours here to preserve my sanity."
Dau is the only one in his family to have gone into the entertainment business and the only one who went to Paris to study - though his mother cried and his brothers threatened, and everyone was angry and anxious because the boy had chosen such an unstable profession for himself and now he would never have family or stay in one place. But he doesn't feel any different from his siblings in the village who are construction contractors and housewives.
"Everything I've done or am still going to do, I took from the village. I have no other place. I was in Tel Aviv for six years and in Paris for eight, and even there, on the windowsill, I grew tomatoes and sage. I have so not distanced myself from the society I lived in that sometimes I even have macho outbursts and I feel like I'm regressing to behaving like the sort of man I was educated to be [in the village]. I suppress all that immediately and come to my senses, but I also took a lot of good things from there, warmth, love of the land, love of humanity, an understanding of animals, truth."
Growing up, Dau was the youngest child for seven years. Pampered by everyone, the child born after the death of another infant sibling, who himself nearly died from a childhood illness, he enjoyed lots of extra attention his mother, his sisters and his aunts. At birth, he was named `Imad, but after his recovery from the illness, his name was changed to Salim, meaning "whole, without defects."
"The entire village and everyone who lived around there knew me and loved me. My father took me with him everywhere. I learned the dialects of all the villages and got to know about all kinds of people who roamed around there, characters I later recreated in theater and film. When I completed my acting studies at the Jacques Lecoque school in Paris, my teacher told me: `You were here for two years and you've stayed the way you were. We haven't been able to color you with our colors, and that is going to be the secret of your success.' I studied theater for five years in order to remain who I was. I didn't study in order to change, but in order to understand who I am and where I come from."
Talented from childhood
His path to the theater was facilitated by his parents and by the warm responses he got even as a child from everyone who heard him sing, act, or do imitations of the neighbors. "My father's house was open to everyone. There were always mattresses on the living room floor and unsweetened coffee and food, and friends of my father's sitting and talking. As a boy, I always made them laugh, and they always asked me to do imitations: the blind man of the village; the town crier who walked around announcing that someone had lost a cow or a ring; Abu Suleiman, the storyteller. My parents sang, my brothers sang, everyone was very talented. My sister, Nahai, could have been one of the most amazing actors in the world if she weren't a homemaker. She has a sense of humor that could make a stone laugh."
At school, they thought he would never be taught to behave - he was a mischief-maker looking for attention, but also very talented. He was 21 when he finished high school, "because I hate structured environments, and all the time I would think, why should someone make me study for four years in a row? After a year, I went to work with my brother in construction, but they gave me the hardest work so I'd want to go back to high school."
Thanks to his talent, he was chosen - "as a kind of tongue-in-cheek gesture" - every year to give the Independence Day speech at school, "a speech that talked about how we had made the wilderness bloom, how we had built the land. As a child, I didn't understand what I was doing or saying, and when I talked about our country and how good it was for all of its citizens, no one had yet told me about 1948 or that there hadn't been a wilderness there or that more than 400 villages had been destroyed. My parents didn't raise me to hate, although I heard stories from them about how people were shot and about the killing that took place here."
And you don't hate anyone today, either?
"There are days when I hate, but mainly there are days when I mourn. I mourn for us all. I watch Al-Jazeera because on Israeli television and CNN, they don't show the real horrors in the territories, and I cry and feel pain for all of us. I am definitely against terror attacks on civilians. I think that no one should come and blow up civilians. But I also feel that was has been done to the Palestinians is a holocaust. It terrifies me that only now, after all the terrible things that have been done, they're thinking about diplomacy, and that although it was always clear to Israel that the Palestinians would be satisfied with 20 percent of Palestine, its response was what we are seeing now on TV."
In Dau's house, filled with artwork and musical instruments, he sits almost paralyzed, he says, staring at the pictures from the territories. He barely shaves: "I go around looking like this. They asked me at the theater if I'm in mourning, and I said yes. Not only for the Palestinian people, I'm in mourning for myself and for you, for the Israeli side, for all of us. I'm a person with a lot of strength, but I feel like there's nowhere to draw any more from, now."
He says that he can't talk about these things with his Jewish friends. "I have no more dialogues with Jewish friends, because they've been somewhat brainwashed like everyone else and I see it in their eyes. In their eyes what is happening now is legitimate. One jerk even told me: Hey, you see, since the IDF went in, there haven't been any terror attacks, and the next day there were two. I feel pain about all the people killed on both sides, but also at the humiliation, the checkpoints, the occupation.
"How can anyone make any demands on people forced to live that way? How can people not understand how suicide bombers - and heaven knows I don't support their actions - come to blow themselves up on the street among ordinary citizens? That's the easiest thing for them to do - easier than getting inside an army base."
You never thought about being politically active - joining a party, for example?
"Although everyone thinks I'm more leftist than Rakah [the old Israeli Communist Party], I hate organized structure, as I've said. The Shin Bet security service once wanted to recruit me and tried to persuade me to join the Communist Party so I could report on what Arab students were doing. At the time I had signed up to study law and medicine, just to please my mother, so they tried to promise me that if I went to work for the Shin Bet, I'd be accepted for whatever I applied for. Afterward, too, while I was studying at Beit Zvi [School of Theater, in Tel Aviv], they pestered me and invited me to all kinds of meetings with handlers. Even when I was studying in Paris, some guy named Jimmy approached me, asking would I report to him about people from Arab countries. They'd have to cut my throat first."
And at this point, today, you don't feel the need to take to the streets with all those other people?
"No, although I do find what's happening now very difficult. I live in Haifa, a place where the relations between Arabs and Jews are still relatively OK. It's not coexistence, because when the slightest thing happens, everything comes to the surface. I find it very hard, much more so than in the past, but I don't want to talk about politics. After [Yasser] Arafat and [Yitzhak] Rabin shook hands, I cried right there in front of the TV set and told everyone that now I was happy, now I was proud, that for the first time, I believed that there would be a Palestinian state for me to support and I would feel allegiance to it even if I went on living in Israel. I cried like a little kid. And now here we are. Everything's shattered for me and that optimism is all gone. I'm an optimist by nature, but it's all gone out of me, including the inner resources I always had, which is scary, especially because it's clear that what's happening now is still not the worst that could happen."
Maisa, 10 years old, is a great source of comfort lately, while he has to go on stage and act, despite his melancholy. Like his other daughters, Yara, 14, and Marva, 16, who acted with him in "The Curfew" and in other films, Maisa, too, has shown a talent for acting since she was little. She ended up doing "Rembetiko" by chance, after Haifa Theater manager Sinai Peter noticed her at a party for the premiere of "The Caretaker" and invited her to audition.
At least with Maisa, her depressed father can forget about himself: "What do I tell my daughters about what's happening? What can I tell them? I can't not turn on the TV, so they see for themselves what's going on. But I don't teach them to hate, either."
SUBSCRIBERS JOIN THE CONVERSATION FASTER
Automatic approval of subscriber comments.

NOW: 40% OFF
ICYMI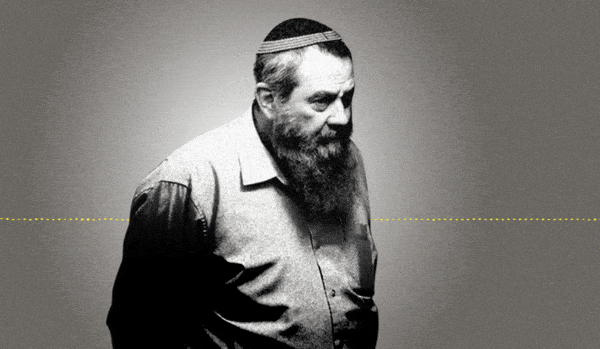 Jewish Law Above All: Recordings Reveal Far-right MK's Plan to Turn Israel Into Theocracy
Why I'm Turning My Back on My Jewish Identity
Down and Out: Why These New Immigrants Ended Up Leaving Israel
The Reality Behind 'The White Lotus' Sex Work Fantasy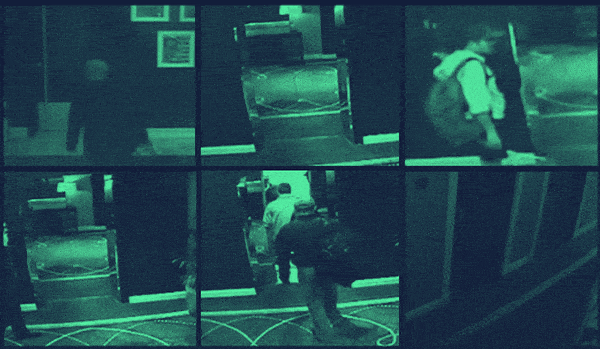 This 'Dystopian' Cyber Firm Could Have Saved Mossad Assassins From Exposure
Comeback Kid: How Netanyahu Took Back Power After 18 Months in Exile